Why Fleetwood Mac Are Headlining Isle Of Wight And Not Glastonbury Festival
4 June 2015, 09:13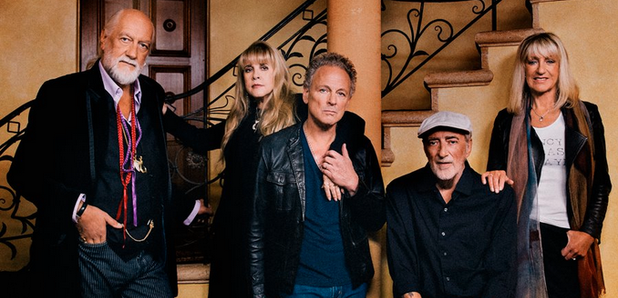 So why are Fleetwood Mac headlining Isle Of Wight Festival 2015 and not Glastonbury, as many expected?
We really thought 2015 might be the year that Fleetwood Mac headlined Glastonbury Festival, but it wasn't to be.
Instead, they were booked as an exclusive for the Isle Of Wight Festival. How did that happen? Well, the the Festival's boss has revealed the 'secret'.
John Giddings told Music Week "Michael Eavis said, 'How did you get Fleetwood Mac?'
"I said, I paid them!"
Giddings continued: "Glastonbury are in a privileged position, whereby they sell out in advance. They could book my granny and still have a festival. The rest of us are still in the realms of having to book a decent line-up and make it attractive to people and want them to come."
He also added that the massive names of this year, put on extra pressure for 2016: "The trouble is as soon as you finalise a line-up and see people's reaction when they find out it's incredible, you start stressing about what you're going to book the following year and whether you can top it or not."
Fleetwood Mac started their UK tour last week to positive reviews.
Watch Fleetwood Mac performing their hit 'Go Your Own Way' below: