Fleetwood Mac To Re-Issue Landmark Album
11 December 2012, 12:46 | Updated: 21 March 2014, 11:11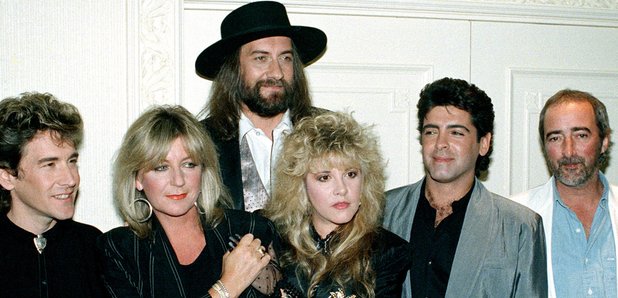 The Rumours are true! Fleetwood Mac to re-issue landmark album
Fleetwood Mac, one of rock's most enduring, beloved and successful bands, will re-issue Rumours next year, with expanded and deluxe versions of the album in celebration of its 35th anniversary. Rumours made the band one of the most iconic bands of the 1970s and garnered wide critical praise, earned the Grammy® for Album of the Year, and has now sold more than 40 million copies worldwide since its 1977 debut.
In celebration of the release, the current line-up of the band, Mick Fleetwood and John McVie, both original members since 1967, and Lindsey Buckingham and Stevie Nicks, who joined the band in 1975, will kick off and their first U.S. tour since 2009 in April. The 34-date jaunt features stops in Philadelphia, New York City, Boston, Chicago and a special appearance at the historic Hollywood Bowl in Los Angeles.
The expanded edition's three CDs includes the original album and the B-side "Silver Springs," a dozen unreleased live recordings from the group's '77 world tour, and an entire disc filled with unreleased takes from the album's recording sessions. The deluxe edition includes all of the music from the expanded version, plus an additional disc of outtakes, a DVD that features "The Rosebud Film," a 1977 documentary about the album, and the album on vinyl. Rumours will be available January 28. Digital versions will also be available.
Watch Fleetwood Mac perform 'Go Your Own Way' below: