Fleetwood Mac: 'We're Not Playing Glastonbury'
7 November 2014, 12:00 | Updated: 7 November 2014, 17:26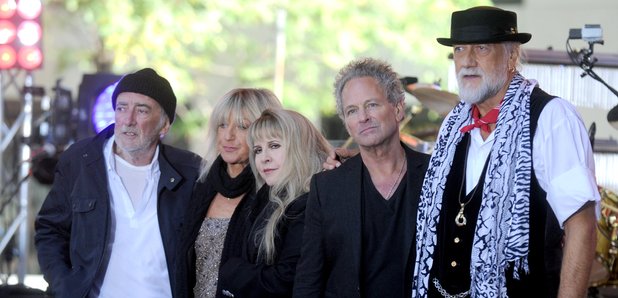 The band are set to tour next summer in the UK.
Mick Fleetwood has announced that Fleetwood Mac will be touring the UK in May and June 2015 but will not be headlining Glastonbury.
In a radio interview, Fleetwood said: "I have had a phonecall this morning that I can officially announce that Fleetwood Mac will be touring through May and June in 2015, coming up. And the full dossier of where we're gonna be, obviously we're going to be in London, that I know, is [revealed] on Monday November 10th. They can go online and find out as the news comes, about the details of the tour."
Speaking about rumours they will take a Glastonbury headline spot, Fleetwood said: "One of the things that I would like to clear up: we're not playing Glastonbury. And a lot of folks think that we are. So loud and clear...we love Glastonbury and all the surrounding history of such a lovely festival. But we're not playing it.
"A lot of people that I meet that are totally buying tickets for what will be a great show, in any case, certainly... without Fleetwood Mac. I know that, they always have a great headliner. But it won't be us. So: no bad faith for Glastonbury because it's an incredible festival. I just don't want people thinking that we're playing it."
Fleetwood is currently promoting his autobiography, Play On: Now, Then, and Fleetwood Mac.
Keep an eye out for Fleetwood Mac's UK tour dates!
Watch Fleetwood Mac performing their classic, Go Your Own Way: