Mick Fleetwood Says New Fleetwood Mac Album May Be 'A Couple Of Years' Away
10 March 2015, 10:12 | Updated: 10 March 2015, 11:19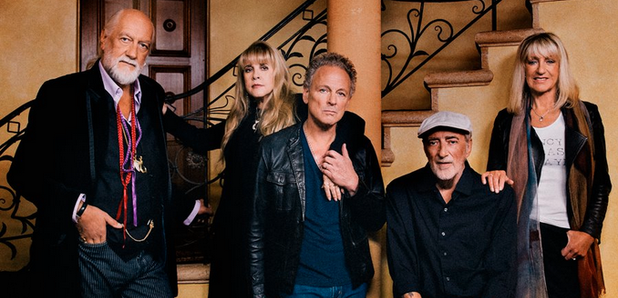 Mick Fleetwood has spoken about Fleetwood Mac's new album, revealing it might take a while to arrive.
Fleetwood Mac are in the process of putting together new material for a possible new album, but founding member Mick Fleetwood has said that it may be a "couple of years" before he and his band mates complete and release it as they are currently focused on touring.
"This whole touring stuff is getting sort of totally, in a good way, out of control," Fleetwood told ABC Radio, as reported on ClassicHits. "We're going all over the world now, so we don't quite know how we're gonna finish this [album] out."
Fleetwood Mac are currently in the middle of their second North American tour and they are set to come to the UK as part of the European leg over the summer.
Fleetwood told ABC Radio, "We're building up this whole sort of dossier of material, a glut of stuff." Lindsey Buckingham "has a great chunk of wonderful songs, [most of which are] pretty flushed out and finished," adding that the band also has "been in the studio with Christine in months gone by [and that] worked out amazingly well."
Apparently Stevie Nicks hasn't contributed any new songs as yet.
Mick Fleetwood "hope [the new album] happens," saying "my inclination is, the music will not be wasted. It will come out one way or another. And I truly hope, and I quietly believe it will be Fleetwood Mac, and Stevie will do some lovely stuff and within the next couple of years we will get that done."
Watch Stevie Nicks and Fleetwood Mac perform 'Landslide' below:
We're happy to wait for the new Fleetwood Mac album - but not for too long!