Stevie Nicks Set To Release Double Album
25 July 2014, 10:35 | Updated: 25 July 2014, 11:15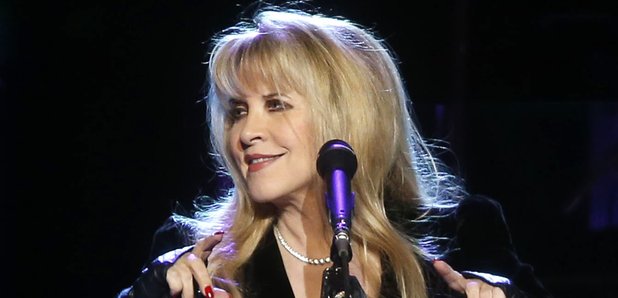 Fleetwood Mac's Stevie Nicks is set to release a double album of songs from her past
Fleetwood Mac's Stevie Nicks has announced that she will release a new solo album comprised of songs written almost half a century ago. 24 Karat Gold - Songs from the Vault was inspired by Nicks' unreleased bootlegs.
"These songs are the memories - the 24-carat gold rings in the blue box," Nicks said. "Each song has a soul … they represent my life behind the scenes, the secrets, the broken hearts, the broken-hearted and the survivors."
Most of 24 Karat Gold was written between 1969 and 1987, with two songs written in the 1990s.
24 Karat Gold will be Nicks' first studio album since 2011 and it seems to have been a complication to her work with Fleetwood Mac. Earlier this year, the group revealed that Nicks was absent from their own initial recording sessions. "There are parts for Stevie to sing on all of these songs, which she will do eventually," Christine McVie said. McVie returned to Fleetwood Mac in January this year; they are staging a reunion tour this autumn, with an album expected next year.
24 Karat Gold will be released as a double vinyl LP on 29 September, with the regular version following on 7 October.
Hands up if you're looking forward to hearing it?
Watch Stevie Nicks performed Fleetwood Mac's 'Landslide' below: