Woman given £9,000 by George Michael for IVF names baby boy after pop legend
27 September 2017, 14:32 | Updated: 27 September 2017, 14:35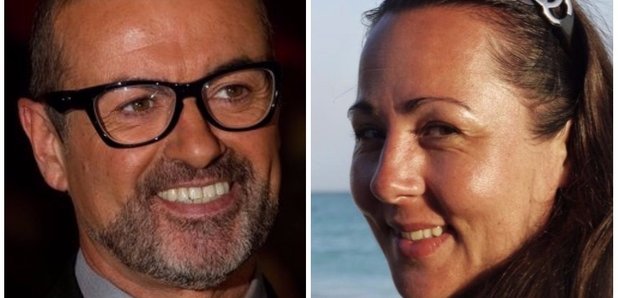 New mother Lynette Gillard gave birth exactly nine months after George Michael's death.
An appearance on Deal or No Deal back in 2008 prompted George Michael to anonymously donate £9,000 to Lynette, after the generous pop star tracked her down with the help of Channel 4 bosses.
Lynette had spent 13 years trying to get pregnant, and had appeared on the game show in the hopes of winning money for IVF treatment.
The 38-year-old mother gave birth to baby Seth Logan George Hart a couple of weeks ago.
Not only that, but baby Seth apparently listened to George Michael's classic tunes while being cradled by his mother for the first time after being welcomed to the world.
Amazingly, Lynette discovered she was pregnant on Christmas Day, the same day that George sadly passed away.
"I hope he's looking down smiling, knowing I have what I've always longed for,' she told The Sun. "He believed in me and gave me hope to keep trying even when I felt it was useless."
Lynette was able to have nine rounds of IVF thanks to George's charitable donation, which he gave with the condition of staying anonymous throughout his life.
She added: "I found out I was pregnant on the day he died. 'I'm sure when he grows up Seth will look up to George as an inspiration."

George Michael was known for his stories of generosity throughout his life. He once wrote a cheque for £25,000 for a tearful stranger at a cafe who found themselves in crippling debt, but only did so by getting a waitress to hand over the cheque after he left.