George Michael Talks About Wham! Reunion
28 July 2014, 08:04 | Updated: 28 July 2014, 12:06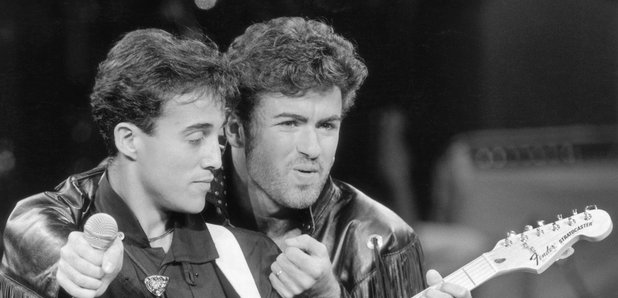 George Michael and Andrew Ridgeley have talked about a Wham! reunion.
We can't help thinking that George Michael is getting our hopes up here, but the 'Faith' singer has revealed that he has been in contact with his former bandmate Andrew Ridgeley "earlier this year".
Michael has been giving interviews to promote his single Feeling Good, a cover of Nina Simone's 1965 hit and will be released on August 11.
"He came round and cooked. We were talking about a Wham! reunion at Glastonbury," he explained to Mojo mag via The Mirror.
Wham! announced their decision to split in 1986 after selling over 25 million records and releasing hits such as Wake Me Up Before You Go-Go and Club Tropicana. But it seems George may regret parting ways with his former partner.
Q magazine asked the singer what his biggest regret is.
"Splitting Wham!" he told Q mag via The Mirror. "Also, not asking Kate Moss to join Wham!"
In addition to Feeling Good, the Father Figure superstar will also release a limited edition of Symphonica on August 11.
The 51-year-old singer has sold more than 100 million records worldwide over the course of his career.
Watch Wham! perform 'Wake Me Up Before You Go Go' below: