7 reasons Wham's 'Last Christmas' should be the 2019 Christmas number one
22 November 2019, 14:49 | Updated: 23 November 2019, 20:15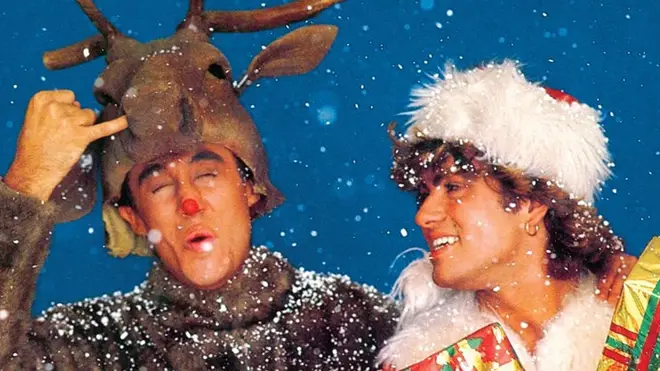 As we head closer to December, the race for this year's Christmas number one has begun to heat up.
Sure, the power and meaning of the Christmas number one has dwindled in recent years since the advent of streaming, but we bet any artist would love to say they've managed to score one.
In fact, George Michael was rather peeved that he missed out on the coveted number one back in 1984, when his iconic Wham! song 'Last Christmas' had to settle for second place due to the release of Band Aid's 'Do They Know It's Christmas' (though, he did at least feature on that song, too).
The song always rises the charts every Christmas, but could it do one better this year? Here's all the reasons why it finally deserves that honour:
It never reached number one

Wham! - Last Christmas (Official Video)

Wham!'s 'Last Christmas' is the best-selling UK single to never reach number one. It has sold just under 2 million copies (not including streaming), but was never a number one single.

The fact that Bob the Builder has TWO number one singles and 'Last Christmas' was never a chart-topper, this needs to be fixed pronto.

George deserves it

George Michael. Picture: Getty

Andrew Ridgeley revealed his recent memoir George and Me that George was genuinely sad that 'Last Christmas' wasn't a number one single.

The fact that George sadly passed away on Christmas Day 2016 adds another moving element to the song, and would be a fitting tribute to the great man if he were to finally get his wish.

Ed Sheeran totally robbed Wham

Ed Sheeran - Perfect (Official Music Video)

In 2017, a year after George's passing, Wham! fans launched a Facebook campaign to get 'Last Christmas' to number one.

They would have achieved this, had it not been for the pesky Ed Sheeran.

That year, Ed released three different versions of his song 'Perfect' - the original, an acoustic version with Beyoncé, and an operatic version with Andrea Bocelli.

Now, we'd argue that those three songs are technically three different songs, but chart rules allowed all three to be included as one.

Not only that, but in Christmas chart week, Eminem released a brand new song that just so happened to feature Ed on vocals (despite the fact that we highly doubt Eminem even knew what the Christmas number one concept was). This meant that in the end, Wham! had to settle for third place.

To add insult to injury, the week after Christmas, Wham! rose to number two, equalling their 1984 chart peak.

It's the 35th anniversary

Not that this makes any huge difference, but who doesn't like an anniversary with a round number?

The Last Christmas movie has already got us in the mood

If there's any year that Wham! are most likely to top the chart at Christmas, it's the year in which a movie based on the song itself has come out.

Last Christmas starring Emilia Clarke and Henry Golding has already been a hit at the UK box office, with George's songs being used throughout the movie, including the title track.

Considering that 'Last Christmas' normally performs well on streaming anyway, perhaps this extra boost from movie-goers will help its cause?

We've only had boring number ones lately

OK, last year was quite fun to see YouTuber LadBaby score a number one with his homage to sausage rolls, but aside from that, recent Christmas number ones have been rather disappointing or forgetful.

In 2016, Clean Bandit just happened to be number one that week (one of nine weeks at the top) with 'Rockabye'.

Since Rage Against the Machine's chart-topper 10 years ago, it's just been a mix of X Factor winners, charity choirs, Ed Sheeran, and... that's it.

It's been AGES since the last Christmas song was top

Cliff Richard - Saviour's Day (Official Video)

The last Christmas song to top the Christmas chart was in 2004, but even that was Band Aid 20's 'Do They Know It's Christmas'.

You have to go all the way back to 1990 and Cliff Richard's 'Saviour's Day' to find the last original festive chart-topper.

Let's change that rather depressing stat by giving it to the one of the most iconic Christmas songs ever.