Lionel Richie's Name Spelt Wrong For Lifetime Achievement BET Award
30 June 2014, 13:47 | Updated: 30 June 2014, 13:59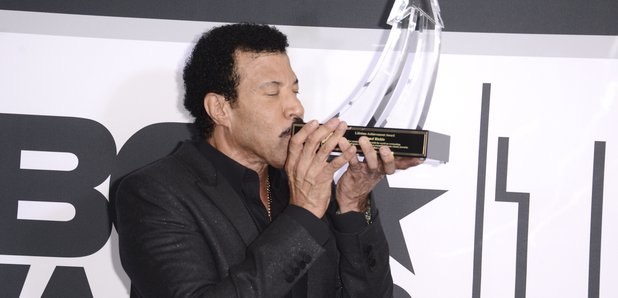 Lionel Richie might have been given the most prestigious award of the night at last night's BET Award ceremony, but that didn't stop producers from misspelling his name.
While accepting his Lifetime Achievement Award at the bash, the 65-year-old's name popped up on the screen as 'Lionel Ritchie'.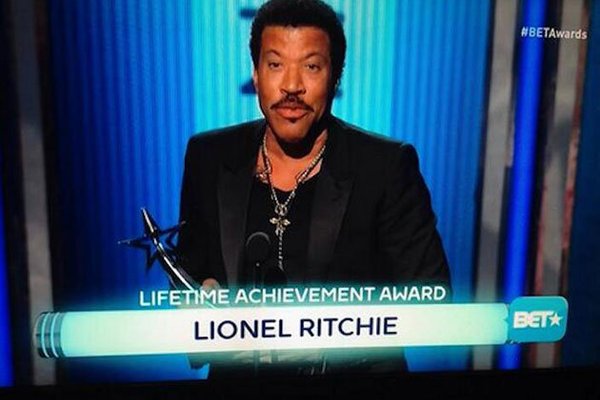 Thankfully, they spelt his name correctly on the actual award itself!
Richie was unaware of the on-screen misspelling as he carried out an emotional acceptance speech.
He told the crowd: "The funny thing about this award tonight is that exactly 35, 40 years ago when I started writing these crazy songs, these are all the songs they told me would ruin my career.
"Sail On, 'you're out of your mind', All Night Long, 'what the heck are you doing'. Soul is a feeling, not a colour. Talent is a god given gift and not a category.
"And out of the box is that magical place where talent, true talent, goes to live and thrive and breathe, and may you never give it up as long as you're in this business."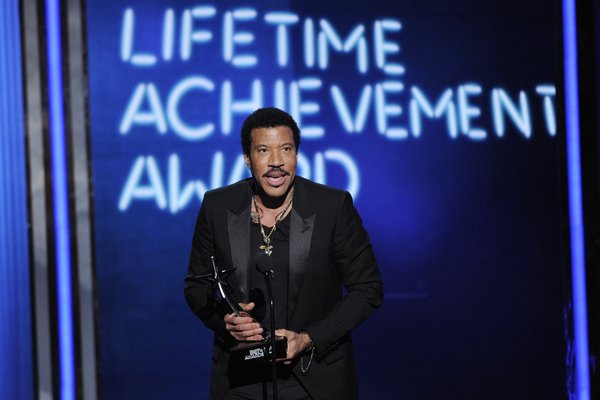 Lionel went on to thank his family and friends for their support, as well as The Commodores, adding: "Without them I would not be standing on this stage, so I honour my brothers for pushing me out and telling me to go higher and higher.
"I have the greatest family in the world, they understand dad is going to be dad, I live in the world and I travel in the world.
"This is my mission on this planet. God has blessed me with so many wonderful things. But this is what I do for a living."
Congratulations, Lionel!