Listen To Previously Unreleased Luther Vandross song Love It, Love It
7 October 2014, 10:23 | Updated: 7 October 2014, 10:26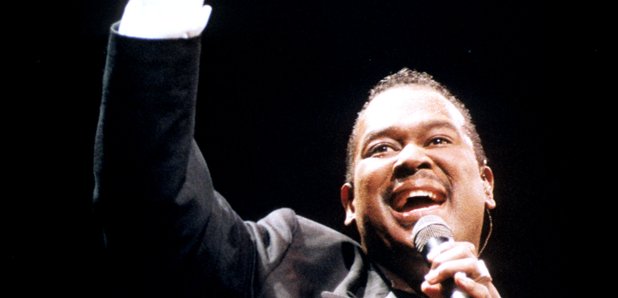 Listen to the new, previously unreleased song from Luther Vandross's upcoming Greatest Hits album.
A new, previously unreleased, song by Luther Vandross has been released as part of the late singer's upcoming album Luther Vandross – The Greatest Hits. Listen to 'Love It, Love It' below:
The song was recorded in 1994 and his The Greatest Hits album will be released November 10 via Sony. The album features 16 songs from Luther's three decade career, including 'Never Too Much' and 'Dance With My Father' as well as his collaboration with Mariah Carey on 'Endless Love'.
Vandross achieved six Top 40 albums in the UK, as well as a host of hit singles. He passed away in July 2005 at the age of 51.
Vandross produced a number of records for stars including Aretha Franklin, Dionne Warwick and Whitney Houston. Earlier this year, he was finally honoured with a star on the Hollywood Walk Of Fame.
Luther Vandross The Greatest Hits Tracklisting:
1. Never Too Much
2. Always & Forever
3. Dance With My Father
4. So Amazing
5. Give Me The Reason
6. Ain't No Stopping Us Now
7. I Really Didn't Mean It
8. Shine
9. The Closer I Get To You (with Beyoncé)
10. Here And Now
11. Your Secret Love
12. Any Love
13. A House Is Not A Home
14. Power Of Love/Love Power
15. Stop To Love
16. Endless Love (with Mariah Carey)
17. Love It, Love It