WATCH: Madonna Falls Off Stage At The BRITs - And Carries On Like A True Pro!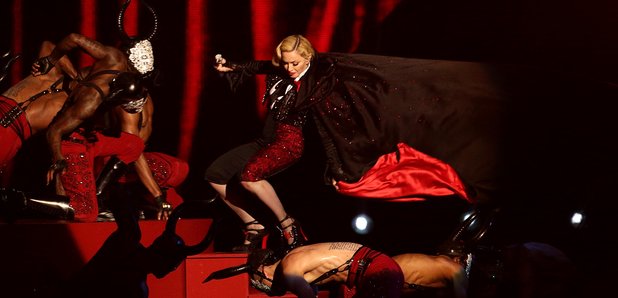 Watch Madonna's stage fall at the BRIT Awards 2015.
It was probably the most talked-about moment of the BRIT Awards 2015, but Madonna was the professional we all love and continued to perform after falling off stage.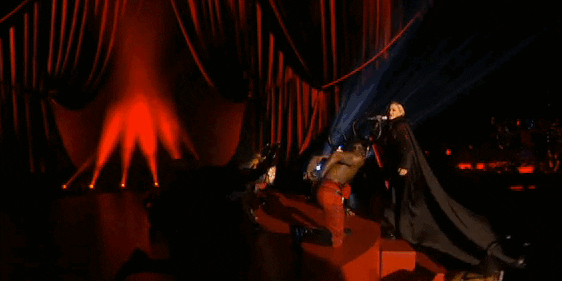 It was the first time in 20 years that Madonna had taken to the BRITs stage and we were expecting a great performance. Poor Madonna suffered one of the scariest stage falls as a wardrobe malfunction ended up with her being dragged off stage.
Madonna performed new single 'Living For Love' in a full-length cape which was meant to be ripped off in one smooth movement by her dancers - but the neck tie failed to open and an overzealous dancer ended up dragging her backwards down three steps by her neck.
Being the true professional she is, Madonna was on her feet in seconds and carried on with her energetic dance routine. It's no surprise she was a bit shaken up by the mishap, but she put on an excellent performance nonetheless.
Watch the fall: