Madonna paid $1m to 'play two songs' at Eurovision 2019
9 April 2019, 11:27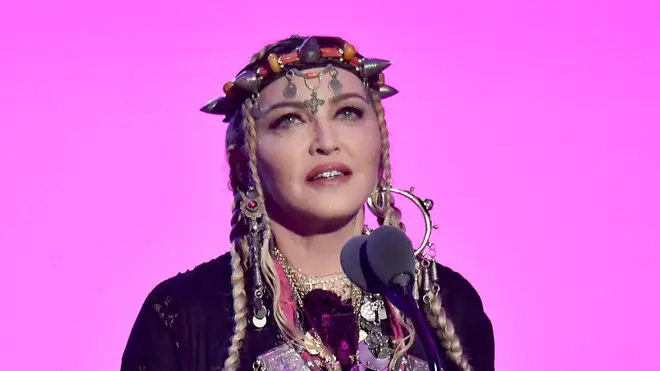 Madonna has been announced as a performer at Eurovision 2019 in Tel Aviv, reportedly costing organisers $1m to hear her 'sing two songs' and host her 160 person entourage.
The pop superstar, 60, is set to make a guest appearance at the annual Eurovision Song Contest in Tel Aviv, Israel.
Madonna will sing two songs - a new track and one of her classic hits - and is the most expensive booking in Eurovision history the European Broadcasting Union confirmed to Haaretz.
The American singer is reportedly bringing a 160 person entourage and has already "butted heads" with organisers due to her new song containing "political messages".
Madonna's Eurovision debut will be the singer's fourth performance in Israel. The "Queen of Pop" has previously played shows in the state in 1993, 2009 and 2012.
The last high profile act to perform at the Eurovision Song Contest was Justin Timberlake in 2016.
The 'Cry Me A River' singer performed two songs in Vienna, Austria with an audience of more than 200 million viewers worldwide.
Rock Your Body & CAN'T STOP THE FEELING! Live (Eurovision Song Contest 2016)
Justin, 38, performed hit song 'Rock Your Body' and his new track 'Can't Stop The Feeling' at the 2016 show.
This year's contest will be held in Tel Aviv, Israel at the city's International Conference Centre - expected to be host 9,000 Eurovision fans.
41 countries will battle it out to be crowned this year's winner of the TV show, this year hosted by Israeli supermodel Bar Rafaeli, television host Erez Tal, Assi Azar and Lucy Ayoub.