Giorgio Armani On Madonna: "She's Difficult"
4 March 2015, 10:10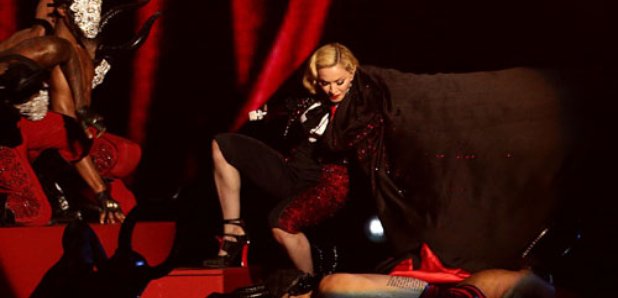 Designer Giorgio Armani has branded Madonna 'difficult'.
Giorgio Armani has branded Madonna "difficult" while discussing her recent fall at the BRIT Awards.
The Queen of Pop was performing new single 'Living for Love' when she tumbled down three steps after failing to untie her Armani cape from around her neck in time.
Discussing the incident in a television interview with Jonathan Ross, Madonna described how her cape had been tightly tied in order to prevent it from slipping off her shoulders while she walked towards the stage.
However, speaking to The AP, Armani explained that the cape was originally meant to be fastened with a hook.
"Madonna, as we know, is very difficult, this cape had a hook and she wanted a tie, and she wasn't able to open it with her hands. That's all there is to it."
Madonna revealed last week that she suffered whiplash following the fall.
Watch the music video of Madonna's 'Living For Love' below: