Five Songs Madonna Features On As A Backing Singer
5 March 2015, 15:14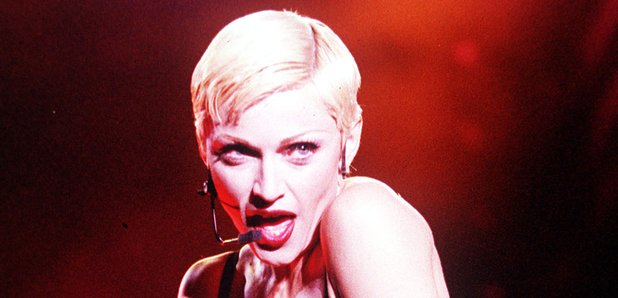 Did you know that Madonna features on a number of songs as a back-up singer? Check out this selection
1. Jellybean: 'Sidewalk Talk' (1984)

Madonna used to date John 'Jellybean' Benitez and sang back-up on his 1984 release. Not only that but the Queen of Pop actually wrote the song too.
2. Naked Eyes: 'Promises, Promises' (Jellybean 12" Mix) (1983)

Madonna sang backing vocals for the Jellybean 7" and 12" mixes of the song, however they weren't released until 2001 in the compilation album Everything and More.
3. Jose & Luis: 'Queen's English' (1993)

Madonna sang backing vocals on this, after Jose Gutierez and Luis Camacho helped choreograph her iconic 'Vogue' video.
Both House of Xtravaganza dancers accompanied Madonna on the Blonde Ambition World Tour. It has a typically '80s music video, you have been warned.
4. Donna De Lory: 'Just a Dream' (1993)

De Lory's vocals can be heard on songs from the likes of Carly Simon, Belinda Carlisle, Bette Midler, Barry Manilow and yes, Madonna. She was Madonna's backing vocalist and dancer on every concert from the Who's That Girl Tour in 1987, up to the Confessions Tour in 2006 and from 1987-2007, she was one of Madonna's most recognisable backup singers.
It therefore makes sense that Madonna offered Donna 'Just a Dream,' a song she'd co-written with Patrick Leonard for Like A Prayer and Madge let her vocals as backup.
5. Nick Kamen: 'Each Time You Break My Heart' (1986)

Kamen released this song in 1986 and it featured on his self-titled 1987 debut album. Written by Madonna and Stephen Bray, Madge sang backing vocals on the song.
Madonna reportedly considered the song for her album True Blue before passing it on to Kamen.