Madonna Wants To Perform At Brit Awards 2015
16 January 2015, 11:00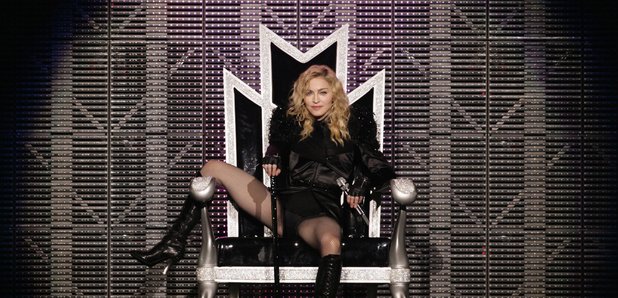 Madonna reportedly wants to put on a 'controversial' performance at the Brit Awards.
The 56-year-old Grammy-winning pop queen Madonna is said to be planning a huge comeback this awards season, with a performance at this year's Grammy Awards already confirmed.
"Madonna wants to perform to the biggest number of people for the maximum impact and there's no better place for a controversy-filled Madonna performance than the Brits" a source told The Mirror.
"She has cleared her diary for the Brits. She knows she needs to really entertain and bring a good show because she'll want to be the talking point."
It has also been reported that she'll be performing new songs at both the Grammys and the BRITs.
"She has already confirmed she will perform at the Grammys, when she will debut the new music," the insider said.
"But her album is due out on March 09, a month after the LA ceremony, so she wants another large platform to perform her songs on just before it is released."
Although it's believed BRIT event organisers have yet to decide on a final performance schedule, Madonna is said to be '99 per cent confirmed' for the show.
The 2015 Brit Awards take place at the O2 arena in London on February 25.
Watch Madonna's music video for 'Frozen' below: