Madonna: 'BRITs Fall Was The Most Embarrassing Moment Of My Life'
24 March 2015, 14:43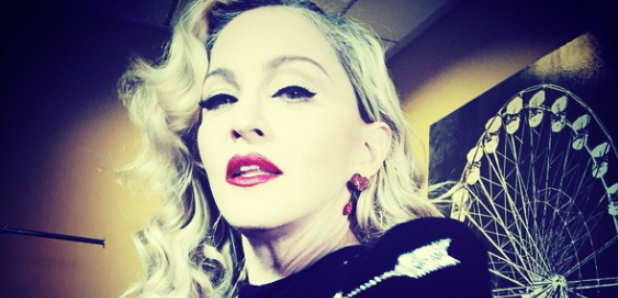 Madonna has described her recent fall at the BRIT Awards as "the most embarrassing moment of [her] life".
The 'Vogue' singer was pulled off the stage at the music event last month during her performance of single 'Living for Love' at the ceremony.
"The most embarrassing moment of my life was falling off stage - let me rephrase that, being choked off the stage by two little Japanese girls - at the 2015 Brit Awards," Madonna told US Weekly. "Extremely embarrassing!"
The queen of pop also revealed that the person she wanted to meet the most is President Barack Obama and complained that she hasn't yet been invited to the White House.
"The person I most want to meet is President Obama," she said. "When the heck am I going to meet him?
"He just needs to invite me to the White House already. He probably thinks I'm too shocking to be there. I'm serious.
"If I was a little bit more demure... or if I was just married to Jay Z. Hey, if Jay would only take me as his second wife, then I'd score an invitation."
Madonna recently released her 13th studio album Rebel Heart, which includes latest single 'Living for Love' and upcoming single 'Ghosttown'.
Watch the video for Madonna's 'Living for Love' below: