Madonna Releases New Single Via Snapchat
6 February 2015, 08:09 | Updated: 6 February 2015, 09:13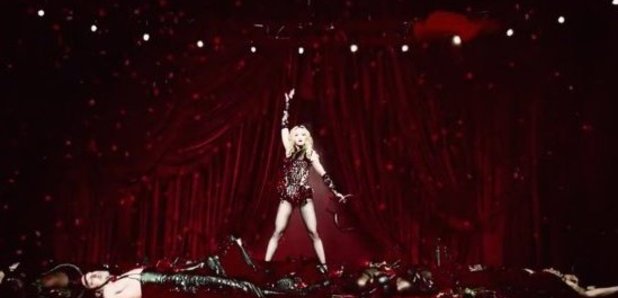 Madonna has released a new video for her single 'Living for Love' on Snapchat.
The 'Living For Love' promo clip comes after six songs from Madonna's new album Rebel Heart were leaked in late 2014.
The 'Living for Love' video will be available for fans to see for 24 hours via Snapchat's Discover channel.
In the clip, Madonna wearing a matador's outfit and dancing opposite men in masks.
It's set to be a bust few weeks for the Queen of Pop, as she's scheduled to perform 'Living for Love' at the Grammy Awards on Sunday (February 08) and has also been confirmed to perform at the BRIT Awards later this month.
Let's step back into classic Madonna, with 'Vogue' below: