Madonna To Perform At 2015 Grammy Awards
13 January 2015, 09:07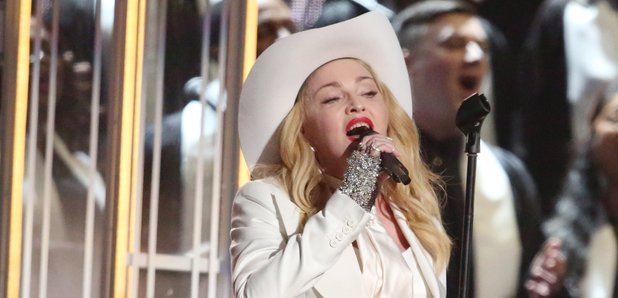 Madonna has confirmed that she will be performing at the 2015 Grammy Awards.
Everybody's favourite Material Girl is set to grace the Grammy stage once again.
Yes, Madonna has confirmed via social media that she will be attending the Grammys for a performance at the 57th annual awards show, which takes place on February 08.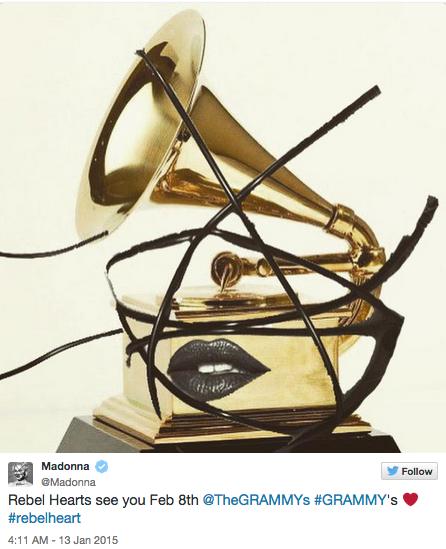 Madonna's 2015 Grammy performance will come just one year after she shared the stage with Macklemore, Ryan Lewis and Mary Lambert for an emotional performance of "Same Love" and "Open Your Heart."
Over the Christmas break, Madonna put six new songs on iTunes following leaks of in-progress demos, and she revealed to Billboard that "a few more songs are going to come out during the time of the Grammys."
Recently, the star was forced to apologise posting images on Instagram of well-known figures such as Marilyn Monroe, Nelson Mandela and Martin Luther King Jr. with their faces wrapped in black cords – similar to her Rebel Heart cover.
Rebel Heart is expected to be released in March.
Are you excited for Madonna's 2015 Grammy performance? Let us know your thoughts below.