Watch: Taylor Swift Performs Ghosttown With Madonna
30 March 2015, 10:04 | Updated: 30 March 2015, 10:11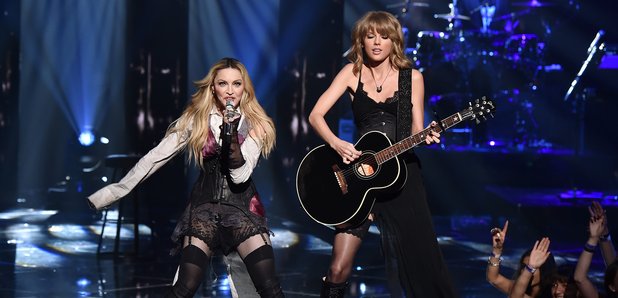 Madonna performs new single, 'Ghosttown' with Taylor Swift on guitar.
Madonna took the stage at the 2015 iHeart Radio Music Awards last night to perform her new Rebel Heart single, Ghosttown and Taylor Swift joined her.
Swift didn't sing a note though, preferring on this occasion to play guitar.
Could this signal an upcoming duet? We'd love to hear that!