The End Of A 'Vogue' Era
13 August 2014, 12:00 | Updated: 13 August 2014, 12:53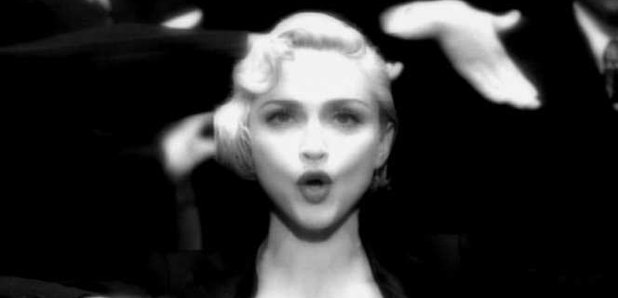 The death of actress Lauren Bacall means that none of the stars referenced in 'Vogue' are still alive.
Hollywood actress Lauren Bacall has died, at the age of 89, following a stroke. With this news comes the realisation that it's an end of an era - nobody named in Madonna's iconic song 'Vogue' is still alive.
The song was a terrific tribute to old-fashioned glamour; remind yourself of the Hollywood mentions:
"Greta Garbo, and Monroe, Deitrich and DiMaggio, Marlon Brando, Jimmy Dean, On the cover of a magazine.
"Grace Kelly; Harlow, Jean, picture of a beauty queen, Gene Kelly, Fred Astaire, Ginger Rodgers, dance on air. They had style, they had grace, Rita Hayworth gave good face. Lauren, Katherine, Lana too. Bette Davis, we love you."
Watch the music video for 'Vogue' below: