Top 5 Best Marvin Gaye Songs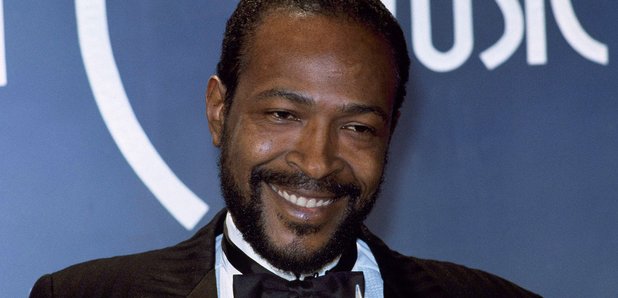 He's one of the most popular Motown singers of all-time with an incredible back-catalogue of fantastic music.
Marvin Gaye was a rare breed of artist; he was mysterious, disliked fame and the press but went on to record one of the biggest-selling Motown records ever - 'I Heard It Through the Grapevine'.
This single topped the chart in the UK for three weeks in 1969 and sold more than seven million copies worldwide.
Despite his reputation for not turning up to live shows, Gaye remained one of the most popular Motown singers.
We have chosen our selection of his best songs.
5. Ain't No Mountain High Enough (1976)
This classic was written by Ashford and Simpson prior to joining the Motown label.
A duet between Gaye and Tammi Terrell, the pair actually recorded their vocals separately in the studio. This version of the song (Diana Ross recorded it too, remember) was inducted into the Grammy Hall of Fame in 1999, and is regarded today as one of the most important records ever released by Motown.
Thought of as Gaye's "last big hit", it earned him two Grammy Awards for Best R&B Male Vocal Performance and Best R&B Instrumental in February 1983.
3. Let's Get It On (1973)
Arguably one of Gaye's greatest hits ever. When released, it became the biggest selling Motown release in America at the time, selling over two-million copies within the first six weeks of its release. It also became the second best-selling single of 1973.
2. What's Going On (1971)
This track was nominated for two
Grammy Awards
in 1972, Best Male R&B Vocal Performance and Best Arrangement Accompanying Vocalist(s), but it didn't win on the night.
1. I Heard It Through The Grapevine (1968)
Potentially the best-known
Marvin Gaye
song, this was actually recorded first by Smokey Robinson & The Miracles in 1966. The original version by Gaye was rejected by
Motown label
owner Berry Gordy, and so it was Gladys Knight and the Pips who released it first in 1967. When Gaye's version was finally released in 1968, it top all the charts and became one of the biggest hit singles on the Motown label.