James Bond theme: Why Michael Bublé needs to do the next one
14 February 2020, 11:55 | Updated: 5 October 2020, 11:51
Billie Eilish has unveiled her theme tune to the upcoming James Bond movie No Time To Die, and it's a familiar formula to recent Bond themes.
Don't get us wrong, much like Sam Smith's theme before it, Billie's track 'No Time To Die' is stunning and haunting.
It's a fantastic song, in fact, and one that will most likely stand the test of time when it comes to classic Bond themes. It captures the mood of Daniel Craig's era of Bond as it comes to an end.
Billie Eilish - No Time To Die (Audio)
With that in mind, we reckon it's time for a switch-up for Bond 26.
It's been quite a while since we had a bombastic, over-the-top James Bond theme that harks back to the likes of Shirley Bassey, Tom Jones and Wings. Even Duran Duran.
It's anyone's guess what the 007 producers will do for the next Bond movie. Will it be a total reboot with new characters? Will it just continue as it is with a new actor playing the same Bond? Who knows.
But a big change of some kind is coming - the biggest since Craig took over from Pierce Brosnan in 2006's Casino Royale.
After five movies of realistic (well, as realistic as you get with Bond) and gritty 007 movies starring Craig, perhaps it's time to go back to basics and recapture the fun nature of Connery and Moore. Tap into the huge success seen by the Marvel movies: a perfect combination of humour and seriousness. Bond can do it - just watch GoldenEye.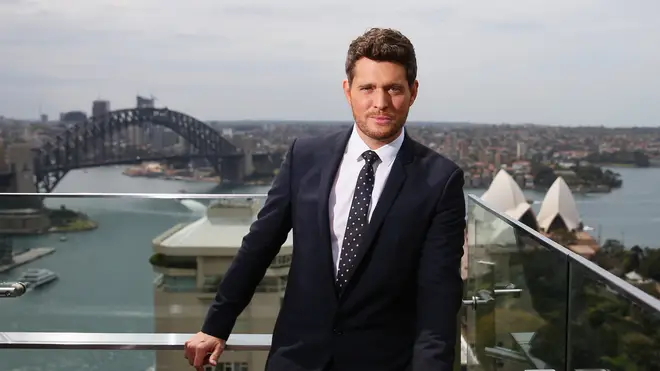 And if you're going to do that, there's only one person who can deliver a Bond theme to bring in a new era that celebrates what's come before: Michael Bublé.
We reckon if there was a Bond movie in 2009 or 2010, Michael would have got the gig. His career had peaked with the Crazy Love album and he was everywhere.
Sadly, there wasn't another Bond film until 2012, and by that point it simply had to be Adele, and she produced an iconic theme tune. Sam Smith had their go next, and now it's Billie's turn.
Michael has been subtly sending out audition tapes for Bond for years. First on his cover of 'Feeling Good', when he couldn't shout 'LET ME DO BOND' any louder with his 007-inspired music video:
Michael Bublé - Feeling Good [Official Music Video]
And then there was his version of 'Cry Me a River'. The Bond theme that never was:
Michael Bublé sings Cry Me a River - X-Factor Performance - HIGH QUALITY - AMAZING !
Finally, on his latest album, he transformed 'My Funny Valentine' into a Bond-style masterpiece:
Michael Bublé - My Funny Valentine [Official Audio]
Smooth sat down with Michael last year, and he mentioned the whole Bond thing. It's fair to say he'd be more than up for giving it a go, saying: "No, I'd love to. Of course! I would never say no. Oh my God, no, please, damn, yes!"
Fingers crossed that for Bond 26, they make the most of there being a singer out there that oozes everything that makes a 007 theme what it is.