Michael Bublé: There Is No Such Thing As A Work/Life Balance
11 March 2015, 10:50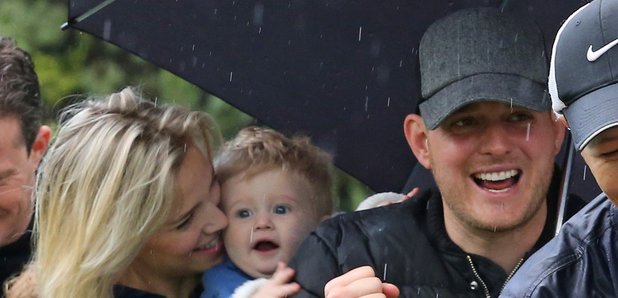 Crooner Michael Bublé is putting his music career on the back burner to spend more time with his wife and son.
It looks as though Michael Bublé fans will have to wait for a new release from the crooner, as he's 'sacrificing' his career to spend more time with his family.
Speaking to Gulf News ahead of a show in Dubai, Bublé spoke of putting his career on the back burner for now, saying: "I know my management won't like that, and I know my record company probably doesn't like that. I don't feel like I have another choice,"
He continued "I'll work as hard as I can, and I'll put as much effort as I can into this job, but it's a job. It's not what defines me. I'm a father, number one, and a husband, and that's what I gotta do."
Bublé is happily married the Argentinean model Luisana Lopilato and together they have a two-year-old son, Noah.
Bublé was also very candid about the concept of a 'work/life balance', saying: "I'm going to be honest with you: there is no balance."
"Either you put everything into your career, and you sacrifice the time you have with your family, or you sacrifice your career. My choice is to sacrifice my career."
We don't know what Bublé will do once his latest tour finishes at the end of this month, but fingers crossed he's back in the spotlight soon!
Watch Michael Bublé's music video for popular hit Haven't Met You Yet: