Michael Bublé to get his own wax figure at Madame Tussauds London
18 November 2019, 11:52
Michael Bublé fans will soon be seeing double after it was announced the Canadian star will be getting his very own waxwork figure.
Madame Tussauds has announced the 44-year-old singer will join the waxy halls lined with stars from around the world and even the royalty.
Taking to social media as his screaming could be heard in the background, Michael chuckled: "Hey everybody!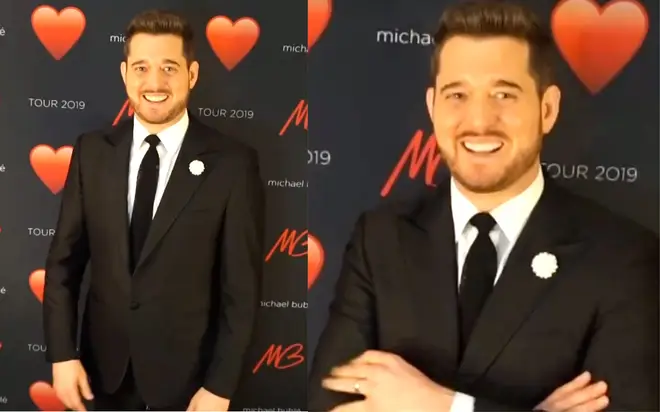 "You can probably hear my kids screaming in the background.
"This is one of those points where I just wish there could be two of me, and luckily there is.
"Coming December, Madame Tussauds will be debuting my new wax figure in London.
"I hope you like it! I have to go take care of screaming baby. Bye!"
Madame Tussauds posted: "BIG ANNOUNCEMENT. When he's not on baby duty, Michael Bublé will be... at Madame Tussauds London! Who's excited?"
Michael's likeness will appear at the London venue from December, but the final wax figure's look and style has yet to be revealed.