WATCH: String Quartet Of Children Master Michael Jackson's 'Smooth Criminal'
31 March 2015, 14:51 | Updated: 31 March 2015, 15:00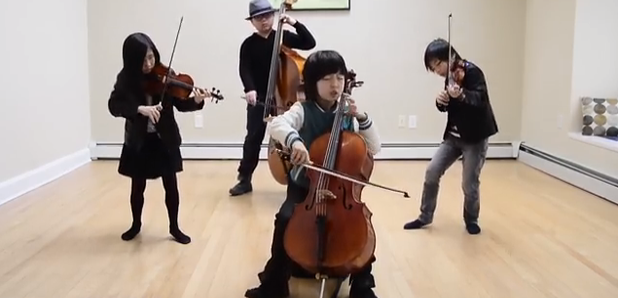 Michael Jackson's popular hit as you've never heard it before - from a quartet of eight-year-olds!
Smooth Criminal is one of Michael Jackson's most popular songs; but this version is like nothing you'll have heard before.
The Joyous String Quartet from Long Island in New York have been playing together since they were four-years-old. Now eight, they are certainly going from strength to strength!
The quartet's leading cellist is Just Yu comes from a musical background, with his dad a composer and his mum a pianist.
Watch the video above and prepare to be impressed!