Neil Diamond To Be Given Billboard's 'Legend Of Live' Award
23 October 2012, 10:21 | Updated: 21 March 2014, 11:21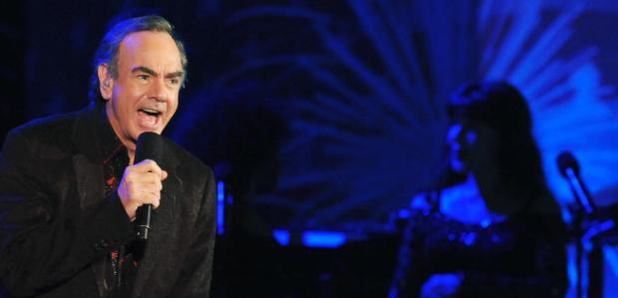 Neil Diamond is Billboard's 2012 recipient of the 'Legend of Live' award, it has been announced
The singer will be honoured for his record-breaking concerts at the 2012 Billboard Touring awards on November 8.
"There is no musical expression that quite compares with that of presenting your work to a live audience," Diamond told Billboard of winning the prize. "It is the kind of experience that can both exhilarate and humble you at the same time."
He continued: "I'm honoured to receive Billboard's 'Legend of Live Award', and to have had the opportunity to perform live to audiences all over the world for the past 45 years. For me, there is no higher musical calling."
Diamond has sold more 155 million albums worldwide and is a member of both the Songwriters and Rock and Roll Halls of Fame. He also was given a star on the Hollywood Walk of Fame in August.
Watch Neil Diamond's 'Forever in Blue Jeans' below: