Neil Diamond TV Special Announced
9 October 2014, 16:50 | Updated: 9 October 2014, 16:54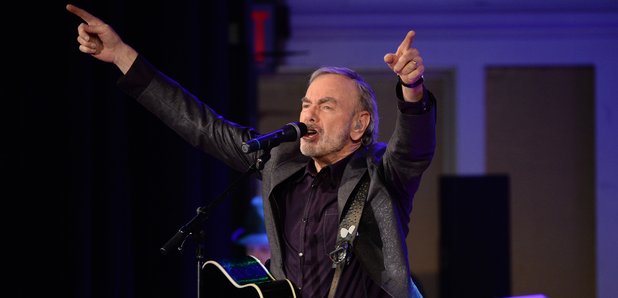 Rob Brydon is to host a Neil Diamond: One Night Only special from London's Palladium.
The 'Sweet Caroline' legend will star in Neil Diamond: One Night Only, a 75-minute special which will see him perform some of his greatest hits, as well as a selection from his new album, Melody Road.
Brydon will also take Diamond on a journey back to Brooklyn, where Diamond's story began.
The pair will visit Coney Island, Brighton Beach, Flatbush and Diamond's childhood home. They will also take in the famous Bitter End club.
Archive footage will also be used to provide the audience with an insight into Diamond's early years on the East Coast and his rise to worldwide stardom.
Neil Diamond: One Night Only will air on ITV later this year.
Watch a trailer for Neil Diamond's Melody Road below: