Neil Diamond unveils hilarious 'Sweet Caroline' update with coronavirus washing hands advice
23 March 2020, 10:37 | Updated: 23 March 2020, 11:48
Neil Diamond is back with some brilliant advice around self-isolating during the coronavirus pandemic and of course, washing your hands.
It's been a while since we heard from Neil Diamond, so it was fantastic to not only see him chilling at home, but also bringing us a brilliant 'Sweet Caroline' coronavirus remix to help us all have more fun while washing our hands.
The legendary performer, who suffers from Parkinsons, said in a video online: "I know we're going through a rough time right now, but I love you, and I think maybe if we sing together we might feel a little bit better."
The Story of... 'Sweet Caroline'
Neil then sings a new version of 'Sweet Caroline', which featured the updated lyrics: "Hands, washing hands, reaching out, don't touch me, I won't touch you."
Watch the full Neil Diamond Sweet Caroline remix video above.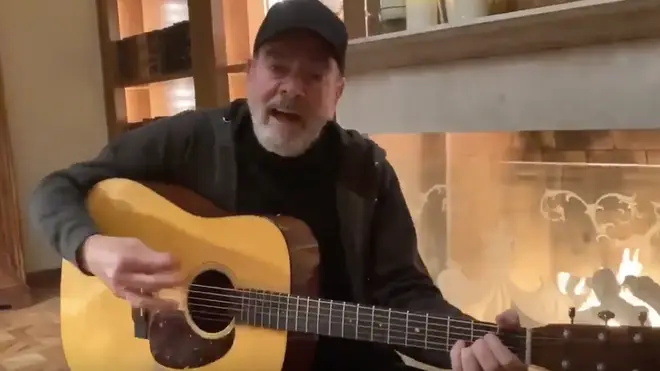 This is one of the first times we've seen Neil since he retired from public performance due to a Parkinson's diagnosis in 2018.
Neil is the latest in a long line of artists who have made music from their homes in light of the latest coronavirus pandemic.
Last week, Gary Barlow began a series of daily 'Crooner Sessions', teaming up with fellow singers including JC Chasez and Alfie Boe.
Robbie Williams also staged a 90-minute karaoke session, while Anthony Hopkins treated fans to a little piano playing with his cat.