The 5 Best Neil Diamond Songs - Videos
14 October 2014, 09:25 | Updated: 22 May 2015, 09:12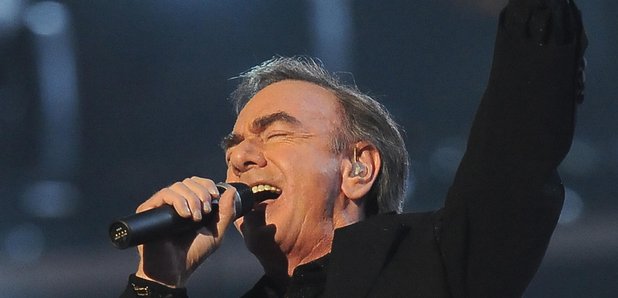 Neil Diamond is one of our favourite artists. To celebrate his life and work so far, we've chosen our top 5 songs from the singer/songwriter. Do you agree with our choices?
5. Hello Again (1981)
This song featured in the film The Jazz Singer and although it did well in the US, it didn't do that well in the UK – it only reached #51. Shame on our nation!
4. Cracklin' Rosie (1970)
This was the song that made Diamond a name in the UK, as it reached #3 in the Singles Chart. And we've loved him ever since!
3. I Am… I Said (1971)
A #4 entry in the UK, this song got Diamond his first Grammy Awards nomination, for Best Male Pop Vocal Performance.
2. Sweet Caroline (1969)
Apparently Diamond's inspiration for his song was John F. Kennedy's daughter, Caroline. And it remains one of his best-known and best-loved hits both in America and across the water here in the UK.
1. Forever In Blue Jeans (1979)
Can you believe this only reached #16 in the UK? Frankly, we can't! It takes our number one spot both for the simple, honest lyrics and because Diamond's voice at the time of recording had a roughness about it that make him stand out from the rest of the crowd.