Heather Mills On Paul McCartney: 'Young People Don't Know Who He Is'
16 March 2015, 14:17 | Updated: 16 March 2015, 14:26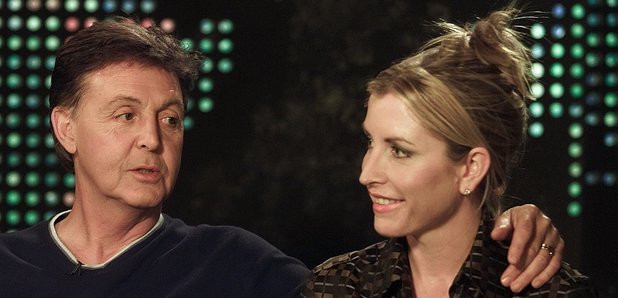 Heather Mills has said her ex-husband Paul McCartney has resorted to working with Rihanna and Kanye West so people 'remember who he is'.
Heather Mills appeared on RTE's The Late Show over the weekend, and was visibly annoyed when host Ryan Tubridy mentioned her former marriage to McCartney.
"I don't want this interview to be all about Paul, you know," Mills said. "That umbilical cord was broken, he's married someone else. I agreed to come on the show because it wasn't all about Paul... it's so boring."
When Tubridy suggested that perhaps people were more interested in McCartney than she let on, she disagreed and replied: "No, they're not, that's the thing. If I go down the street all I get is kids coming up to me - half of them don't even know who he is.
"That's why he's got to do songs with Rihanna and Kanye West, so people remember [him]."
McCartney recently recorded the song 'FourFiveSeconds' with Rihanna and Kanye West, and performed the song with them at the Grammys Awards in February.
"[Paul] is just someone I fell in love with, who to me was a normal guy that happened to write a few cool songs in the '60s - and a few in the '70s," she continued.
"It was just someone I fell in love with... You fall in love, get married, you sometimes then go, 'Oh my god, this was completely wrong', and you wake up and you move on."
Mills and McCartney married in 2002 and their daughter Beatrice was born in October 2003. They separated in 2006, divorcing after a lengthy legal battle in 2008.
Watch the interview below: