Montana Mountain Renamed After Paul McCartney
6 August 2014, 15:59 | Updated: 6 August 2014, 16:03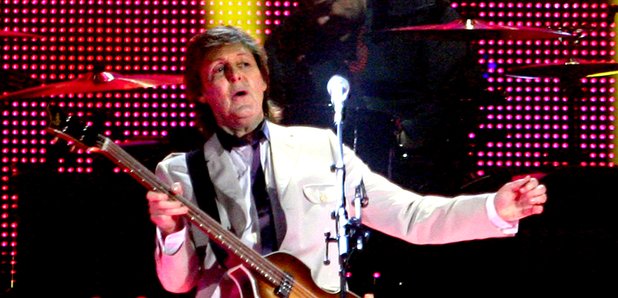 A mountain in Montana has been temporarily renamed after Paul McCartney.
The former Beatles member is currently touring America as part of his Out There tour and performed in Missoula last night (August 5). According to Consequence of Sound, University of Montana and city of Missoula renamed the local Mount Sentinel to Mount McCartney in his honour.
The mountain has a huge white 'M' on it, which officials said stood for McCartney for 24 hours.
In a statement, university president Royce C. Engstrom said, "We are thrilled to have a legend such as Paul McCartney playing in our community. This concert not only brings folks from around our great state together in Missoula, but also attracts fans from around the country. We think Washington-Grizzly Stadium is a wonderful place to host a concert of this calibre."
McCartney resumed his Out There tour in July, after being forced to postpone a number of shows when he contracted a virus.
Watch Paul McCartney perform 'Band On The Run' below: