Paul McCartney Joins Hollywood Walk Of Fame
10 February 2012, 16:21 | Updated: 21 March 2014, 11:24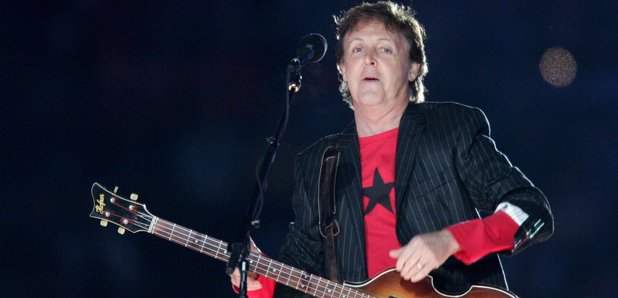 Paul McCartney has received a star on the Hollywood Walk of Fame
The singer celebrated the honour in Los Angeles yesterday (February 9), becoming the final member of The Beatles to receive one. His star sits outside the Capitol Records building, alongside those of former bandmates John Lennon, George Harrison and Ringo Starr.

"In Liverpool, when we were kids and listening to Buddy Holly and all the other rock and roll greats, I would have never thought the day would come when I'd be getting a star on the Walk of Fame," McCartney said.

"I thought it was an impossible thing to happen. But here we are today. I couldn't have done it without a certain three boys, so I want to say thanks to those guys, John, George and Ringo."

McCartney will perform at this weekend's Grammy Awards after celebrating being named MusiCares' 2012 'Person of the Year' at a special event tonight (February 10).