Paul McCartney Cancels Further Tour Dates
10 June 2014, 09:11 | Updated: 10 June 2014, 09:19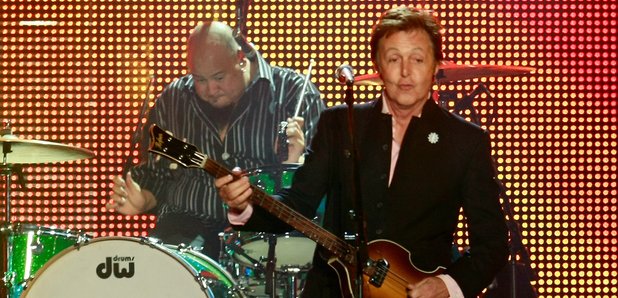 Paul McCartney has cancelled more tour dates in an effort to recover from a virus
Former Beatle Paul McCartney has cancelled two more weeks of tour dates as he continues to recover from a virus he contracted in May.
"I'm sorry, but it's going to be a few more weeks before we get rocking in America again," McCartney said in a statement. "I'm feeling great, but taking my docs' advice to take it easy."
Instead of returning to the stage for a 14 June gig in Lubbock, Texas, the former Beatle is now expected to launch his tour in Albany, New York on 5 July. He was previously forced to cancel four concerts in Japan and his first-ever show in South Korea.
We're hoping he is fighting fit for an historic gig at San Francisco's Candlestick Park. 48 years after the stadium hosted the Beatles' last-ever full concert, McCartney will headline the final show before the venue is scheduled to be demolished.
Watch Paul McCartney's latest music video, Appreciate, complete with robot, below: