Watch Paul McCartney Perform 'I Saw Her Standing There' With Dave Grohl
26 May 2015, 11:29 | Updated: 29 May 2015, 09:47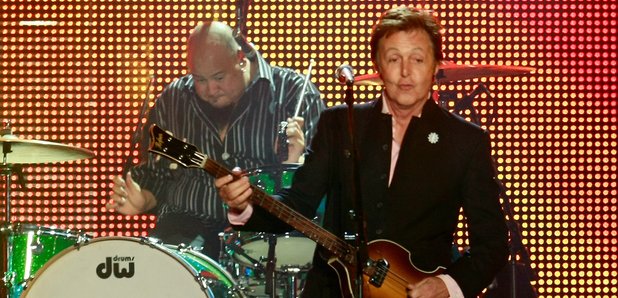 Former Beatle Paul McCartney had two big surprises for fans at his London gig over the weekend.
During the concert at London's O2 Arena, Foo Fighters front man Dave Grohl made an appearance onstage and the pair performed the Beatles classic 'I Saw Her Standing There'.
The duo first performed the song at the 2009 Grammy Awards with Grohl on drums.
Another big surprise of the night was when McCartney performed 'Temporary Secretary' from his album McCartney II for the first time ever.
The song had never been played live since its release 35 years ago.