Paul McCartney Joins Rihanna On New Song
26 January 2015, 09:29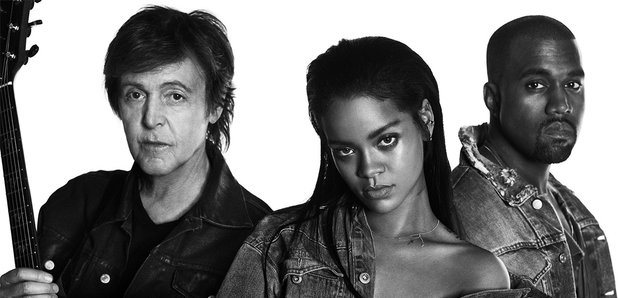 Paul McCartney has joined with Kanye West on a new Rihanna song.
Paul McCartney has teamed up with Rihanna for her new single FourFiveSeconds (also featuring Kanye West).
Earlier this month, McCartney announced his partnership with West on Only One and there are rumours circulating that McCartney is a co-producer of West's next album.
The Rihanna song became available now on iTunes on Saturday afternoon and was announced on Twitter by the singer.
Listen to 'Only One' from West, featuring Paul McCartney below: