Sir Paul McCartney Helps Fan Propose To Girlfriend
2 June 2015, 10:43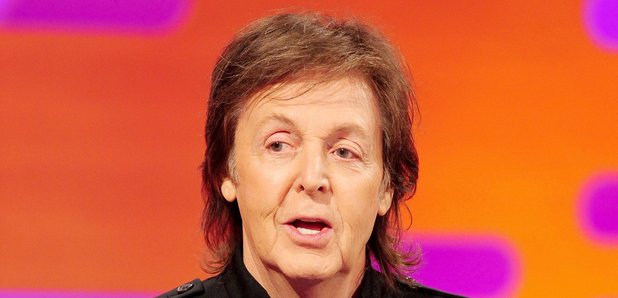 Watch Sir Paul McCartney help a fan propose to his girlfriend during his Liverpool show.
A touching video has emerged of Beatles icon Sir Paul McCartney helping a fan successfully propose to his girlfriend at a gig in Liverpool last week.
The footage, captured by an audience member at the Echo Arena, shows McCartney helping the proposal along after noticing a sign held up by the man.
Inviting the young couple onstage, McCartney is seen helping a nervous-looking proposer. "Come on, get serious, do it, we're all watching," said the 72-year-old music legend.
The man is reported to have been Fabrice Gueho, from France, who proposed to Diane McEvoy.
Aww, he's a good guy that McCartney!