Paul McCartney Talks Retirement: "Not Today"
18 July 2014, 14:59 | Updated: 18 July 2014, 15:17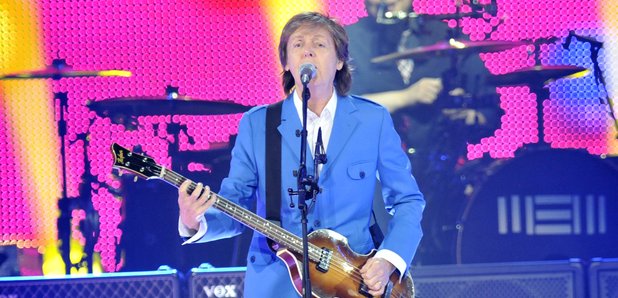 Sir Paul McCartney has spoken about when he will retire from the music industry.
Former Beatle McCartney was recently hospitalised after contracting a viral infection that caused him to postpone tour dates in the US and in Asia. He has since since returned to the stage, and he recently told Rolling Stone that he is not quite ready to step away from the spotlight.
"I was saying to someone the other day that one of the very first gigs we did – I don't even think we were the Beatles, it was the Quarrymen – one the very first times I ever played with John, we did a very early gig at a thing called a Co-Op Hall, and I had a lead solo in one of the songs and I totally froze when my moment came. I really played the crappiest solo ever. I said, "That's it. I'm never going to play lead guitar again."
"But nowadays, I play lead guitar, and that's the thing that draws me forward. I enjoy it. So, yeah, that means the answer to "Are you going to retire?" is "When I feel like it". But that's not today."
Actor Johnny Depp appears in Paul McCartney's last music video, 'Early Days' - watch the video now: