Paul McCartney To Release Wings Reissues
29 July 2014, 08:51 | Updated: 29 July 2014, 13:57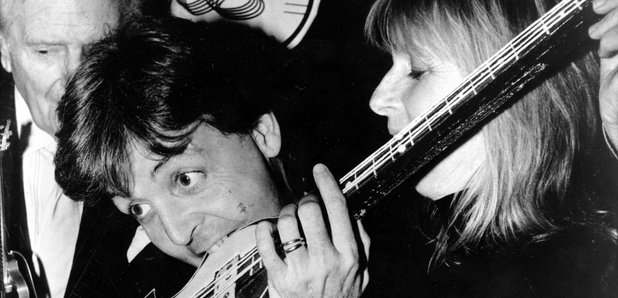 Paul McCartney has announced details of his next release.
Paul McCartney has revealed that reissues of the Wings albums Venus And Mars and At The Speed Of Sound will be his next releases and will be available on September 22 in the UK and September 23 in the US.
Venus and Mars - Wings' fourth studio album - was originally released in 1975 ahead of their 'Wings Over the World' tour.
At The Speed of Sound was recorded during the same tour, and was released in March 1976. In the UK, the album charted at number two and was McCartney's most successful American chart album. It has sold over 3.5 million copies to date.
The first CD will feature the original remastered album and the second CD will include bonus audio made up of material including demos and unreleased tracks.
The 3-disc (2CD, 1DVD) Deluxe Edition will come in a hardback book featuring unpublished photographs, new interviews with McCartney, material from Paul's archives and expanded track-by-track information.
Wings achieved 14 top ten hits in the US and 12 top ten hits in the UK.
The Paul McCartney Archive Collection was launched in 2010, and has seen McCartney win two Grammy Awards for its releases.
Watch Paul McCartney and Wings perform 'Band On The Run' live below: