Phil Collins Performs At School Concert
30 May 2014, 11:51 | Updated: 30 May 2014, 14:09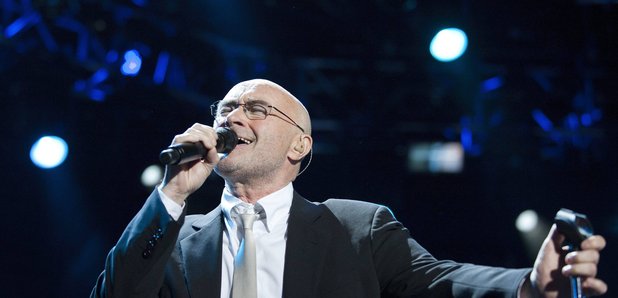 Phil Collins has performed on stage for the first time since his retirement.
The singer - who quit music in 2011 - sang two songs at his sons' school music concert, according to the Miami Herald.
He performed 'In the Air Tonight' and 'Land of Confusion' with the school band at Miami Country Day School at the request of his children.
Speaking in 2011 about his retirement, Collins said: "I'm not stopping because of dodgy reviews or bad treatment in the press. I'm not stopping because I don't feel loved, I know I still have a very large fanbase that loves what I do. Thank you.
"I'm not stopping because I don't fit in. I am stopping so I can be a full-time father to my two young sons on a daily basis."
Collins started out in as the drummer of band Genesis, before enjoying a successful solo career, which saw him win seven Grammy awards and an Academy Award.
Watch Phil Collins perform 'In The Air Tonight' live: