Rod Stewart as a singing turtle in this advert is the best thing you'll see all day
21 November 2018, 12:34
Yes, you read that right.
Sir Rod Stewart has lent his distinctive voice for a new advert from SodaStream, warning of the dangers of pollution and plastic waste.
SodaStream, which sells at-home sparkling beverage machines, has worked with John Lewis & Partners on the advert. They signed up Sir Rod to appeal for viewers to switch to reusable bottles for the sake of the planet and the animals that inhabitant it.
"If it helps raise awareness and effect simple changes like switching to reusable bottles then I'm honoured to be a part of it," he said.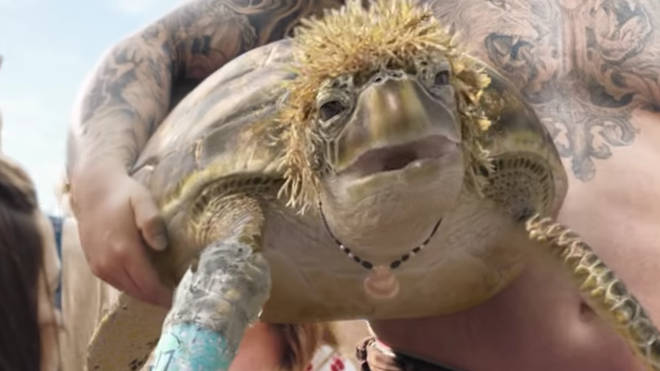 The video sees Rod as a shaggy-haired sea turtle, who is rescued from a mountain of plastic waste, carried by Game of Thrones star Thor 'The Mountain' Bjornsson, of course.
Rod then leads a chorus of humans and sea animals pleading to change our plastic consumption habits. Behold the full advert above.
Rod Stewart recently released his 30th studio album Blood Red Roses, topping the UK album chart.