Sam Smith addresses backlash over coronavirus meltdown photos
22 April 2020, 14:21 | Updated: 22 April 2020, 14:40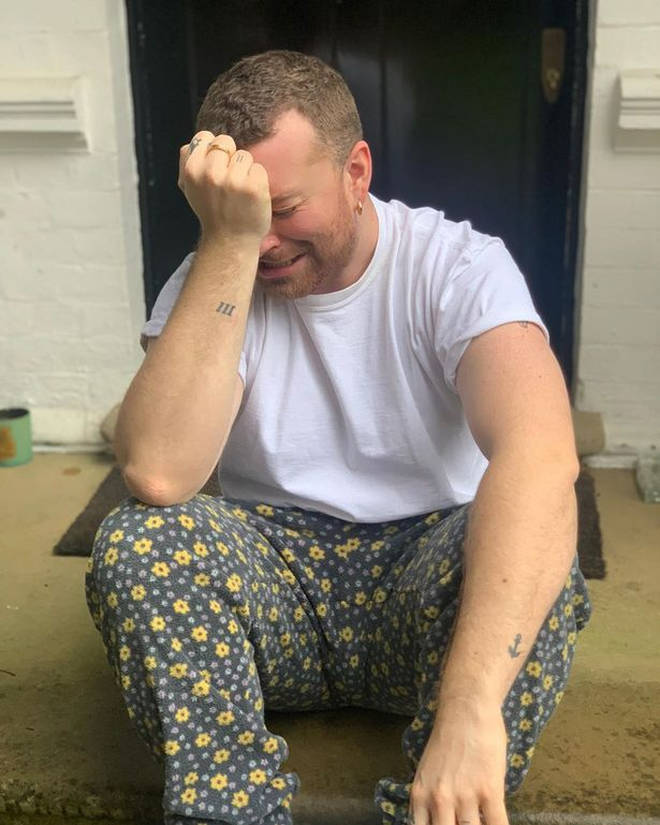 Sam Smith has spoken out after facing backlash over a social media post and has insisted "no malice" was intended from the coronavirus-related Instagram photo.
Sam had posted a series of snaps showing the various "stages of quarantine meltdown".
The singer posted it "as a joke", but it did not go down well with the general public and those affected by the virus.
Many pointed out that the Oscar-winning performer is "far more privileged" than many who have struggled during the coronavirus pandemic, especially financially.
Click here for the latest coronavirus advice from the NHS
Twitter users compared 99-year-old Captain Tom Moore's fundraising while in lockdown to international star Sam's social media moan.
Speaking to Smooth's sister station Heart, Sam said: "I didn't mean any malice... it hadn't been picked up very well.
"It was probably bad timing of me, but I use my social media as if it's just my friends on it.
"I posted with my humour and stuff, but it just didn't get picked up very well, but I didn't mean any malice by it at all.
"You know me, I'm always sharing all of my feelings all the time and trying to be as human as possible but sometimes maybe people can read it wrongly but that wasn't really meaning it in a malicious or nasty way, I was just trying to be myself."
The post now appears to have been removed from Sam's Instagram page.