5 Amazing Songs Stevie Wonder Wrote For Other Artists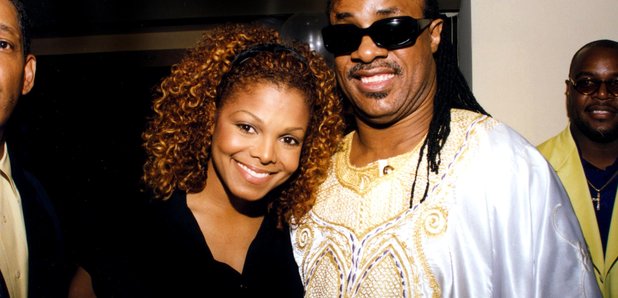 Here are 5 fantastic songs written by Stevie Wonder for other artists.
Stevie Wonder has penned countless hits for himself – 'Isn't She Lovely', 'Superstition', 'Sir Duke' – the list goes on and on, AND ON!
But throughout his career, he also wrote for many other artists including The Supremes, Marvin Gaye, The Temptations, Dionne Warwick and Diana Ross, to name just a few. What an impressive list!
Of those songs he's penned for others, here are 5 of our favourite, hopefully you will love them as much as we do!
1. Tell Me Something Good - Rufus And Chaka Khan
Stevie was so impressed by Chaka Khan's vocals, he wanted to write a song specifically for her and so he wrote this groovy tune. It went to No.3 on the Billboards chart and was the first hit for Rufus. His collaboration with Chaka Khan didn't stop there, Stevie also plays harmonica on 'I Feel For You'.
2. Tears of a Clown – Smokey Robinson and The Miracles
When Stevie first played the instrumental of this track to Smokey Robinson at a Motown Christmas party, Robinson said it sounded like a circus. Then the two of them worked together to come up with the lyrics.
3. I Can't Help It - Michael Jackson
Stevie co-wrote this song with Susaye Greene (The Supremes) and he originally intended to release it himself but agreed to give it to Michael for his 'Thriller' album.
4. Until You Come Back To Me - Aretha Franklin
Stevie Wonder had been working on this song since he was 13 years old but when he finally recorded it in the '60s, it didn't go anywhere so he gave it to Aretha. She put her own spin on it and released it in 1973. Stevie admits that Aretha's version is better than his own saying, "Aretha blew the thing out! Obviously we all know that is one of her all time classics. You are convinced of what she says, of what she's singing."
5. Perfect Angel - Minnie Riperton
In 1973, Minnie Riperton gave up the bright lights of showbiz to focus on motherhood but Stevie Wonder persuaded her to record one last album and 'Perfect Angel' became the title track.