Stevie Wonder's live talkbox cover of 'Close to You' is mesmerising
30 September 2019, 12:01 | Updated: 27 November 2020, 12:10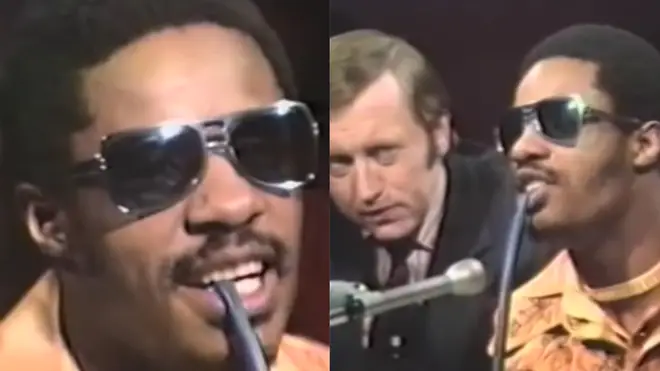 Stevie Wonder was known as a genius from an incredibly young age, from the moment he walked into Berry Gordy's office at Motown in the early 1960s.
He can play pretty much any instrument you place in front of him, but one of the most unique was the talk box.
A full decade before Roger Troutman made the robotic-sounding instrument famous, Stevie Wonder was using it on his 1970s albums, and demonstrated its melodic sounds on live TV.
A talk box is an effects unit that allows musicians to modify the sound of an instrument by applying speech. To do this, a musician places a plastic into their mouth, and then mouths the words. This then makes the talk box 'vocalise' the instrument's output into a microphone.
Stevie, then aged just 21, appeared on The David Frost Show, and proceeded to perform a medley of the Carpenters' 'Close to You' and the Jackson 5's 'Never Can Say Goodbye', using the talk box to sing the lyrics.
Stevie Wonder- "Close To You" 1972 LIVE Talk Box (Reelin' In The Years Archive)
David Frost looked on in amazement at the immense talent of the young man in front of him, and it's a joy to watch.
This version of 'Close to You' was later sampled on Frank Ocean's Blonde album, on a track also called 'Close to You':
Frank Ocean - Close to You