Stevie Wonder Denies 'Triplet' Rumour: 'We're Having A Daughter'
7 November 2014, 08:50 | Updated: 7 November 2014, 08:58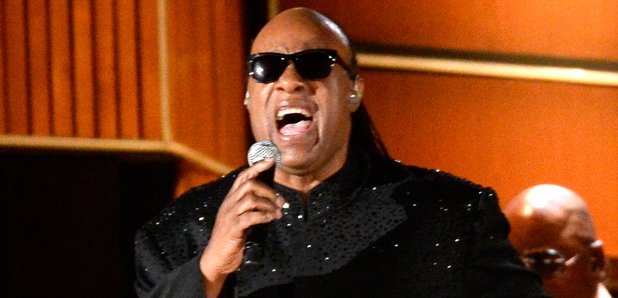 Stevie Wonder has denied triplets rumour and says fiancée is expecting a daughter.
Stevie Wonder has said that rumours his fiancée is expecting triplets are not true.
The legendary singer appeared on US television this week, where he explained that he has just has one child on the way with Tomeeka Robyn Bracy.
"Actually it's not true," Wonder said when asked about the reports by Whoopi Goldberg.
"The truth is we're going to have a wonderful daughter, born in December. Her name is going to be Leah."
He added: "Rumours spread, and like I said before in the song Superstition, when you believe in things you don't understand you suffer. So, you know, that was a bunch of bull."
The 64-year-old also joked: "I've got how many – 22 kids?"
The new arrival due before the end of the year will be Stevie's eighth child.
Congratulations to the pair!
Watch Stevie perform 'Superstition' below: