Watch Stevie Wonder And Lady Gaga Live Duet For Elton John's 70th Birthday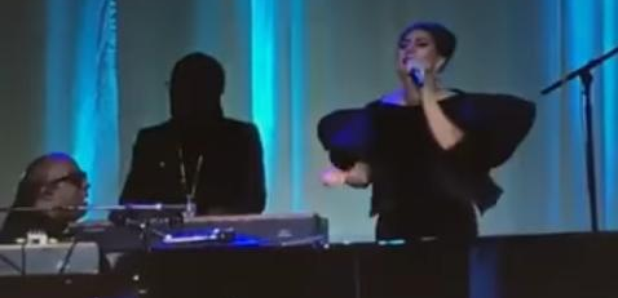 The two musical icons joined forces at the legend's 70th in Los Angeles over the weekend.
What more fitting tribute to Sir Elton than these two incredible artists coming together to perform a very special celebratory rendition of the classic song?
The 66-year-old pianist and singer and 30-year-old star duetted, before Lady Gaga went on to also perform solo as part of the big occasion.
Meanwhile, speaking at the party, Elton was quick to point out that he's always loved celebrating: "Some people don't like birthdays, they don't like celebrating, they don't want to know about them, and I've always enjoyed my birthday.
"Seventy sounds so archaic, doesn't it?"
Elton has decided to view his age as merely a number as he believes it is how you feel inside that matter.
He added: "When I was growing up, 70 sounded like the end of the world. But things have changed -- you're only as old as you feel inside."
The father also posted an adorable picture to his Instagram of the family enjoying themselves together on his special day.