Stevie Wonder To Rework His Biggest Songs
7 November 2014, 11:30 | Updated: 7 November 2014, 11:34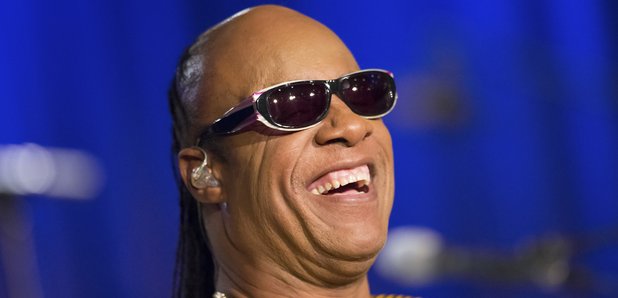 Stevie Wonder is set to rework his hits with a symphony orchestra and tenor Andrea Bocelli
Stevie Wonder is set to record an entire album of his big songs, with popular tenor Andrea Bocelli featuring on the classic 'Isn't She Lovely'. It's been almost 10 years since Wonder's last studio album, but he is now planning to release two.
Bocelli will appear on Wonder's reworking of 'Isn't She Lovely', Wonder told Billboard. Wonder, alongside producer David Foster are recording an entire album's-worth of re-dos, titled When the World Began. "[David] had this idea ... where we'd take some of the songs I've done and give them a whole other interpretation by using a symphony orchestra," Wonder explained.
Wonder is also "maybe 75%" through his next album of original material. Under the working title of Through the Eyes of Wonder, the artist wants to revisit some of the "incredibly great things" and "incredibly horrible things that have happened" since 2005's A Time To Love.
Wonder is currently touring America as part of his celebration of 1976's Songs in the Key of Life.
Earlier this week, Wonder revealed that he and fiancée Tomeeka Robyn Bracy are expecting a daughter in December. It will be his eighth child. Lots going on in the Wonder household!
Watch Stevie Wonder perform 'Isn't She Lovely' live: