8 fascinating Sting facts - why is he actually called Sting?
2 October 2019, 11:50
Sting is one of the most successful artists of his generation, from his days in The Police to his long solo career.
Born on October 2, 1951, and celebrating his 68th birthday in 2019, Sting grew up in Wallsend, Northumberland.
Here are some of the most fascinating facts about Sting, including where he got his quirky moniker:
1. The 'Sting' nickname came from a black and yellow sweater
Of all things, Sting earned his famous name from performing in jazz clubs while wearing a distinctive sweater that made him look like a huge bee.
Bandleader Gordon Solomon of the Phoenix Jazzman is credited with coming up with the name. Not even Sting's family call him 'Gordon' nowadays. "I was never called Gordon. You could shout 'Gordon' in the street and I would just move out of your way," he told Time magazine in 2011.
2. He worked as a tax collector back in the day
One of Sting's earliest jobs was not exactly the most glamorous (or popular) of gigs.
He later described his job of collecting taxes from people in debt as "soul-crushing". He also worked as a bus conductor and a building labourer.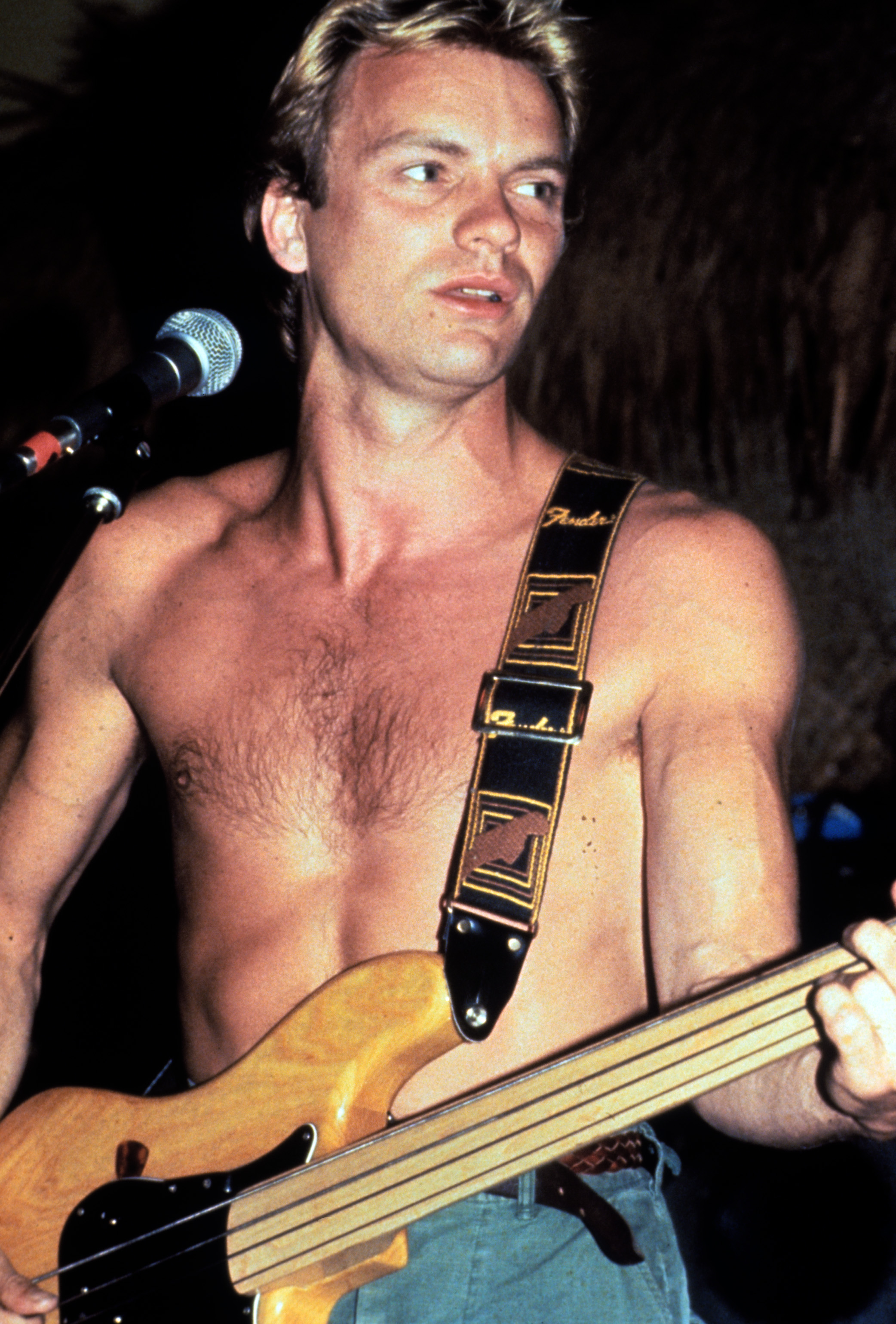 3. He was a qualified teacher for several years
Coolest teacher ever? In the mid-1970s, Sting taught at St Paul's First School in Cramlington for two years.
He began performing jazz in the evenings and weekends during breaks from teaching. It was this job that later had some inspiration in the Police song 'Don't Stand So Close to Me'.
4. He appeared on Broadway
Sting played Mack the Knife in Bertolt Brecht's Threepenny Opera in 1989. Director John Dexter refused to call him Sting, and instead dubbed him 'Tommy Steele' after the 1950s singer. He later provided the music for 2014 Broadway musical The Last Ship.
He has also acted in a number of movies, including Dune, Quadrophenia and Lock, Stock and Two Smoking Barrells.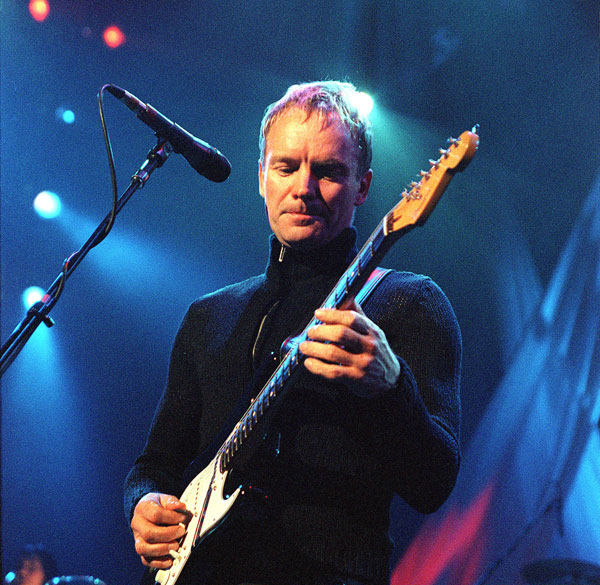 5. Pet Shop Boys' Neil Tennant was a fellow pupil
Both Sting and Neil Tennant attended St Cuthbert's school in Newcastle.
Neil is three years younger than his old pal Sting.
6. He appears in 'Money for Nothing' by Dire Straits
If you ever thought the 1980s classic sounded oddly familiar, then it's because Sting provided backing vocals.
Sting appears towards the end of the song, singing the famous line "I want my MTV".
7. He starred in 1980s cartoon Captain Planet
Alongside his other acting roles, Sting amazingly appeared in the cartoon series Captain Planet and the Planeteers.
From 1990 to 1992, he voiced the baddie Zarm. He was later replaced by David Warner and Malcolm McDowell.
8. Who is Sting's wife and how many children does he have?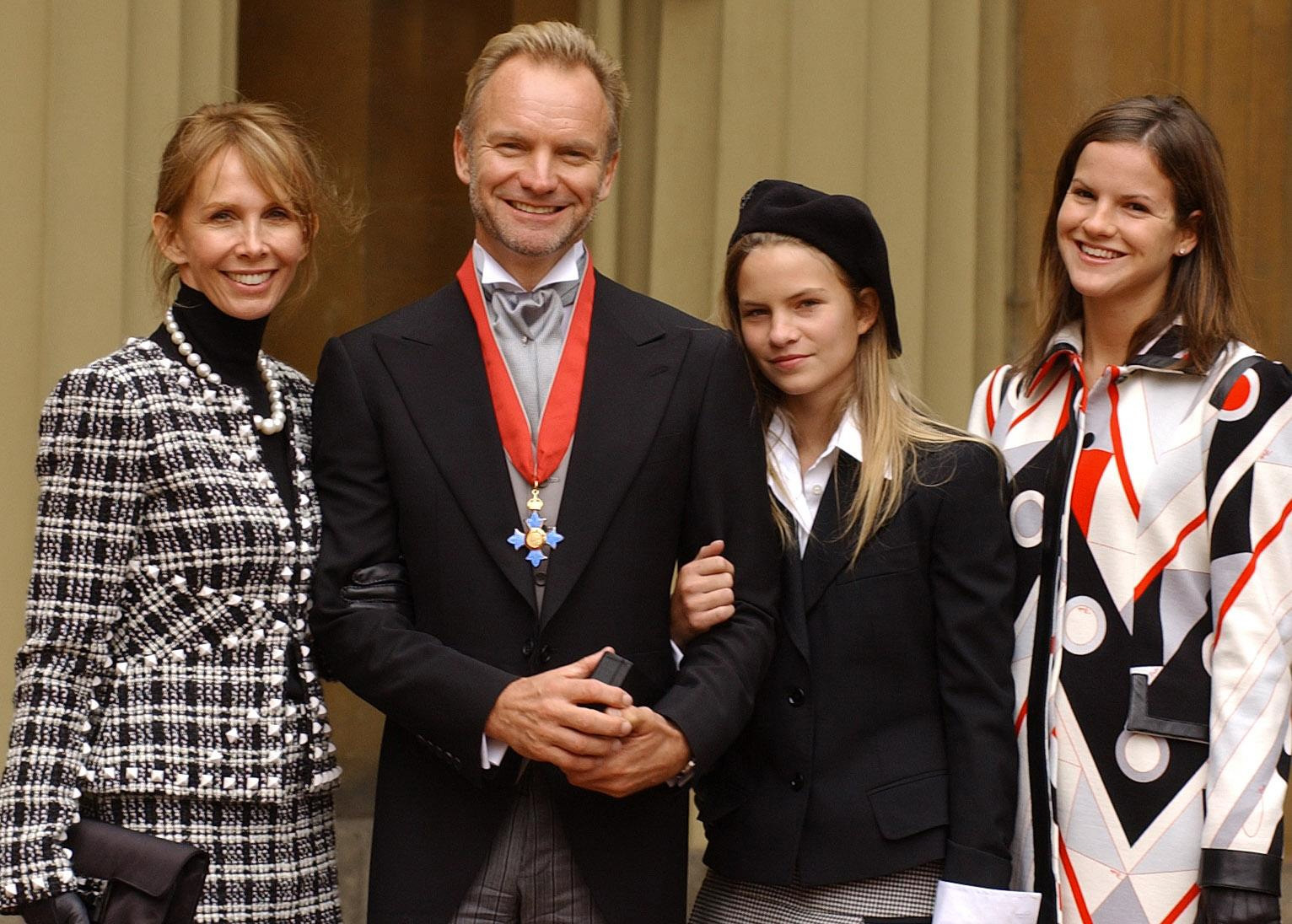 [Sting with his wife Trudie Styler, and daughters Coco and Kate in 2003]
Sting married actress Frances Tomelty in 1976. Before they divorced in 1984, they had two children together: Joseph (born 1976) and Fuchsia Katherine (born 1982).
In 1982, he began living with actress and film producer Trudie Styler. They married in 1992, and have four children: Brigitte Michael (born 1984), Jake (born 1985), Eliot Pauline aka Coco (born 1990), and Giacomo Luke (born 1995). Coco is a singer who now goes by the name Eliot Sumner.
Watch Sting's video for 'Fields of Gold' below: