Should Tom Jones's 'Delilah' Be Banned From Welsh Rugby Games?
12 December 2014, 08:56 | Updated: 12 December 2014, 12:24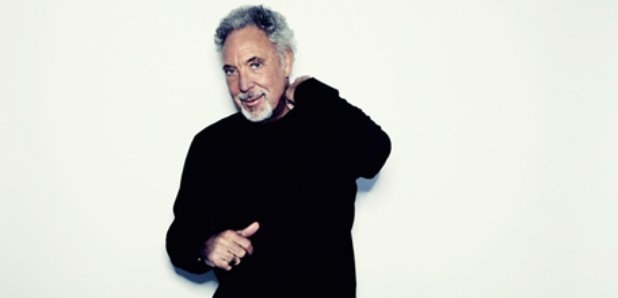 Politician wants to ban Tom Jones's 'Delilah' before Welsh rugby games.
Welsh rugby bosses are being told that Tom Jones's classic hit 'Delilah' should be banned from being sung before the start of matches, because it promotes violence against women.
According to The Daily Telegraph, Dafyyd Iwan, says the song - which acts as a secondary anthem for the national team - is not appropriate for the Millennium Stadium.
His concern centres around these lyrics:
"At break of day when that man drove away I was waiting
I crossed the street to her house and she opened the door
She stood there laughing
I felt the knife in my hand and she laughed no more
My my my Delilah
Why why why Delilah
So before they come to break down the door
Forgive me Delilah I just couldn't take any more."
Iwan said: "It is a song about murder and it does tend to trivialise the idea of murdering a woman and it's a pity these words now have been elevated to the status of a secondary national anthem. I think we should rummage around for another song instead of 'Delilah'."
But a spokesman for Welsh Rugby Union said: "Within rugby, Delilah has gained prominence through its musicality rather than because of its lyrics. There is however plenty of precedent in art and literature, prominently in Shakespearean tragedies for instance, for negative aspects of life to be portrayed.
"The Welsh Rugby Union condemns violence against women and has taken a lead role in police campaigns to highlight and combat the issue. The WRU remains willing to listen to any strong public debate on the issue of censoring the use of 'Delilah' but we have not been aware of any groundswell of opinion on this matter."
Tom Jones has responded to the story, telling Digital Spy:
"I mean I love to hear it being sung at Welsh games, it makes me very proud to be Welsh that they're using one of my songs to sing at a rugby match and that's important to me,"
"I think if they're looking into the lyric of it's about a man killing a woman, it's not a sort of political statement, it's just something that happens in life. This woman was unfaithful to him and he just loses it."
"The great thing about the song that everyone picks up on is the chorus," Jones continued. "I don't think that they're really thinking about it.
"I mean, I wasn't thinking that I was the man that was killing the girl when I was singing the song, I was acting out the part.
"That's what the song is. If it's going to be taken literally like that, I think it takes the fun out of it. I think it takes the spirit out of why it's being sung at a Welsh rugby match."
Watch Tom Jones perform 'Delilah' below: