Clive Davis Speaks About Whitney Houston: "She Listened To Music Morning, Noon And Night"
10 November 2014, 14:51 | Updated: 10 November 2014, 14:54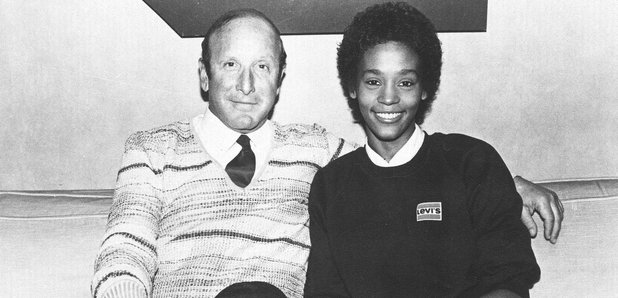 Music producer Clive Davis has spoken about the Whitney Houston
Legendary music producer Clive Davis, who was responsible for much of Whitney Houston's success, has spoken about the late star.
Whitney Houston Live is released this week; a CD/DVD of her best performances put together by Clive Davis himself.
In an in-depth interview Official Charts, Davis talks about meeting Houston for the first time, her "natural ability" as a performer and her love of music.
Davis said; "From the very first time I met Whitney when she was a young teenager, I don't think she was conscious of how great she was. Music was always her passion but somehow that's never come out in stories about her. She listened to music morning, noon and night. When we got together – apart from going over material for her records – we'd always listen to lots of music together. She was very much aware of everything that going on in the industry and how it was evolving.
He continued; "Whitney was the greatest singer of her generation; and that's why I wanted to be so personally involved with this album. She never released a live album, and while there are artists who do very well in the studio with meticulous preparation that they perhaps can't duplicate live, Whitney during her live performances took her songs to another level."
Whitney Houston Live: Her Greatest Performances is out now.