Global's Make Some Noise Day 2015 Was A Success!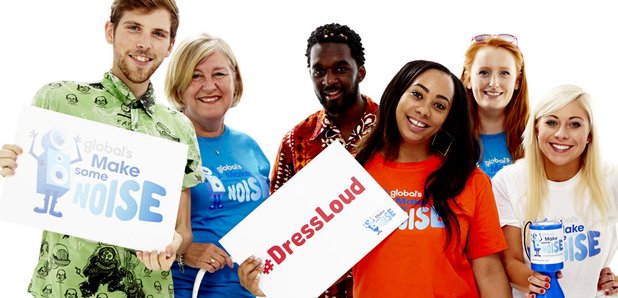 Total raised is £1,955,869. THANK YOU! And congratulations to all our prize winners.
Global's Make Some Noise is Smooth's charity, improving the lives of disadvantaged children and young people throughout the UK.
This week we raised £1,955,869 for disadvantaged children across the UK, on our big 'Make Some Noise' day, Thursday 8th October.
CONGRATULATIONS TO ALL OUR PRIZE WINNERS!
Anita Howells who won a two-night stay in Amberley Castle

Samantha Allison who won a tour of Good Morning Britain and ITV's Lorraine

Rachael MacIntyre who won a luxury holiday in Mauritius

Colette Haughey who won a Motown The Musical backstage experience

Gabi Southgate who won a shopping trip to New York
Global's Make Some Noise supports people like Kylie who thanks to Barnet Carers Centre has been given support in caring for her Mum who has a drug addiction, and also Gyan who engages in music therapy to help him with his autism, all thanks to the Otakar Kraus Music Trust.
As well as providing much-needed financial grants to specially selected projects, we give a voice to charities that struggle to make themselves heard and their cause understood.